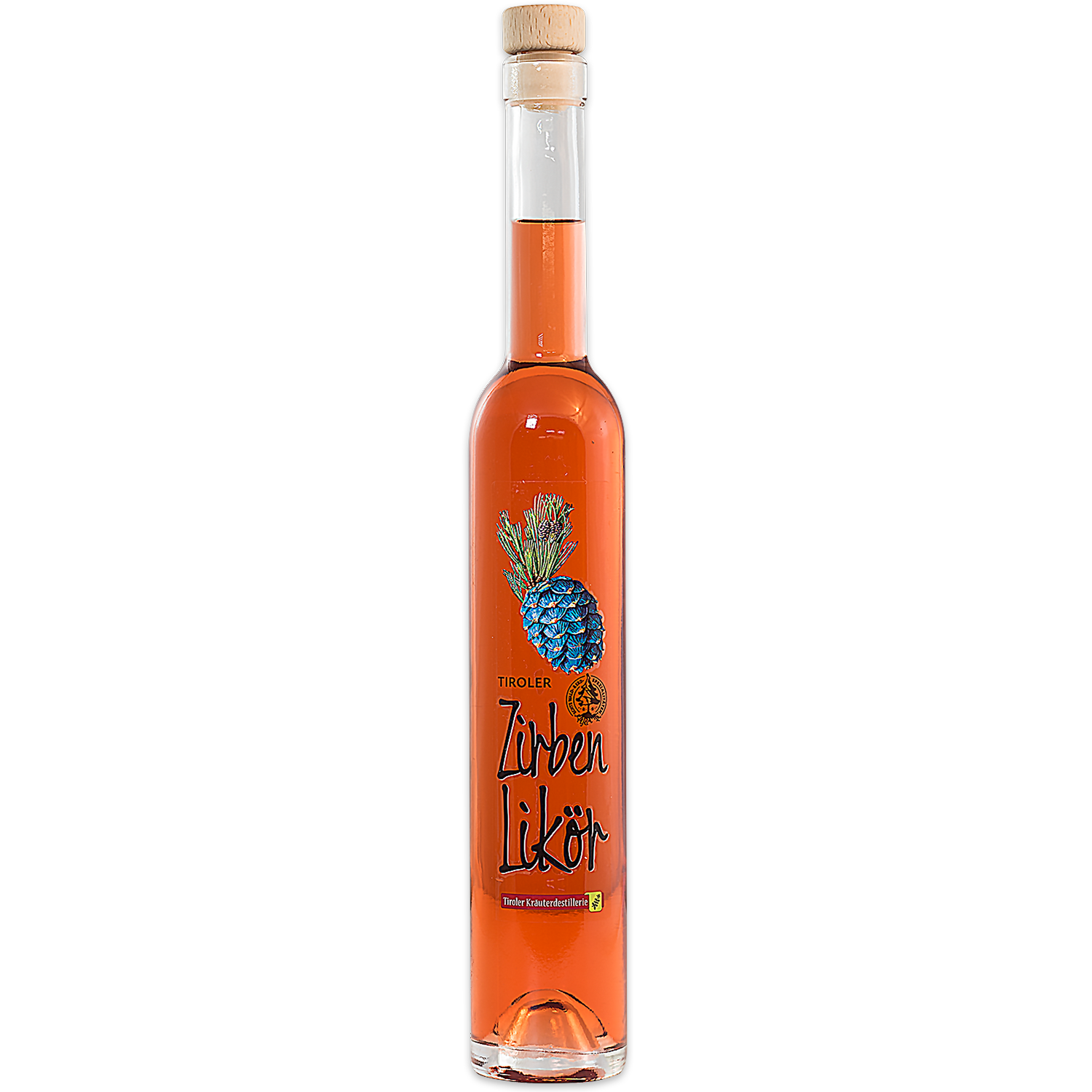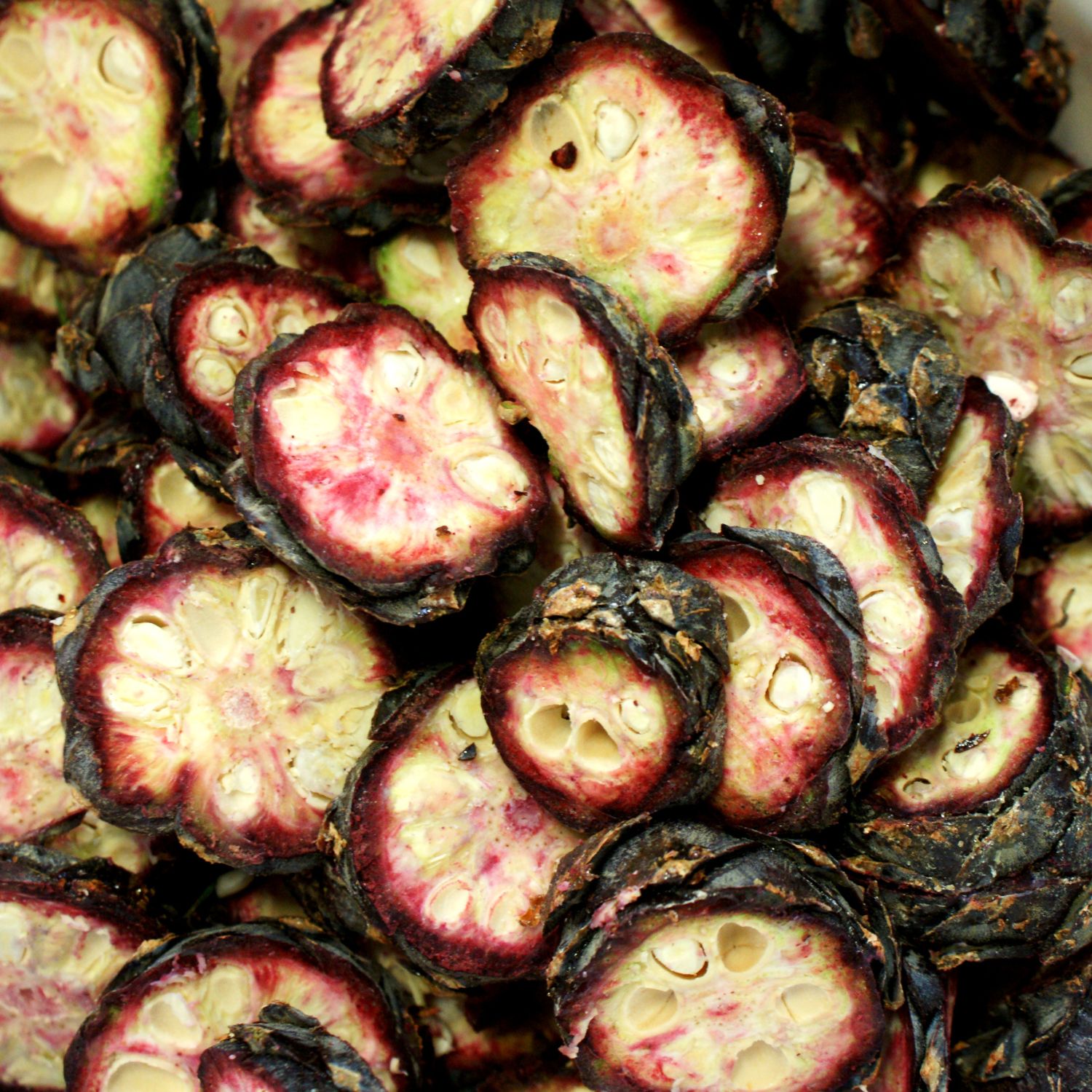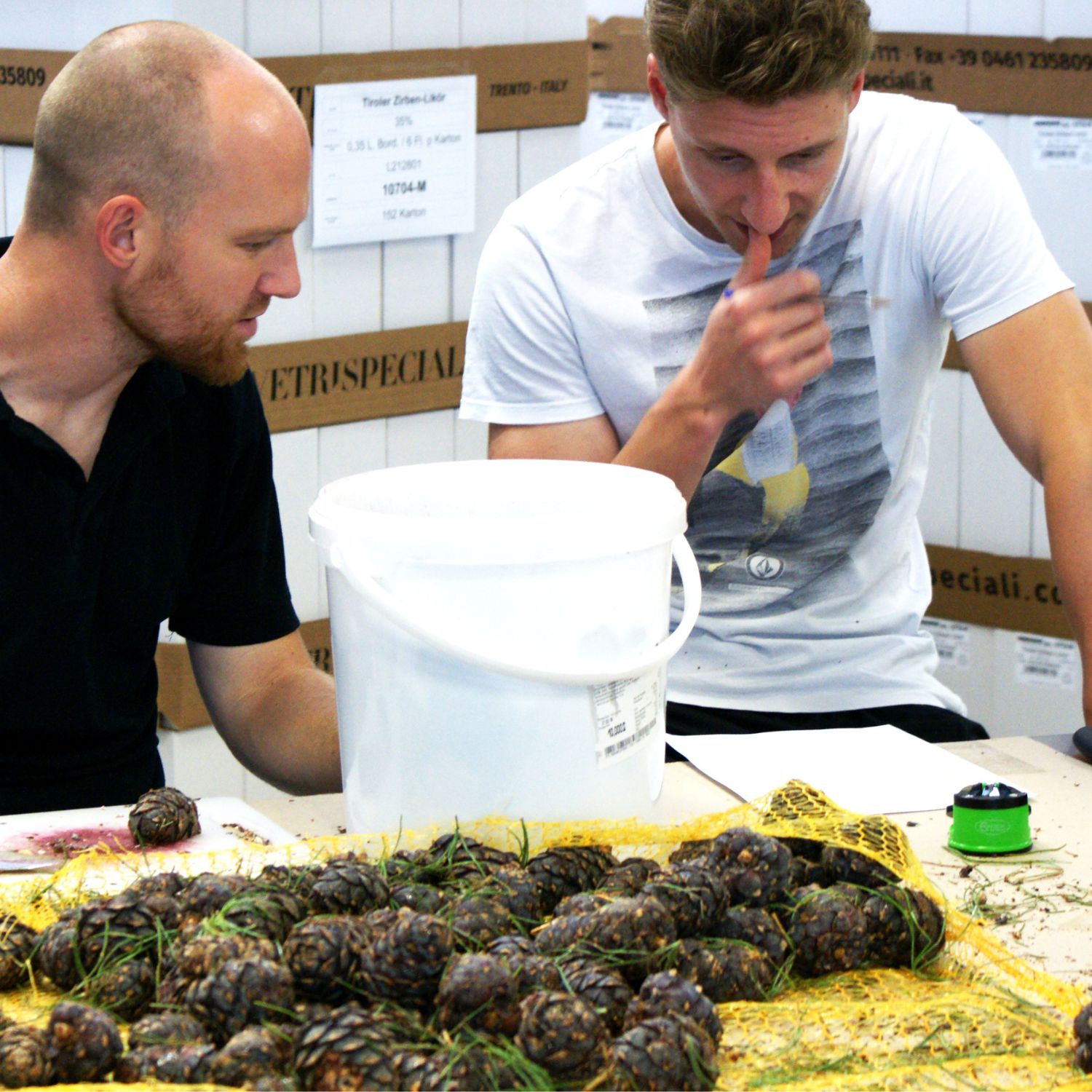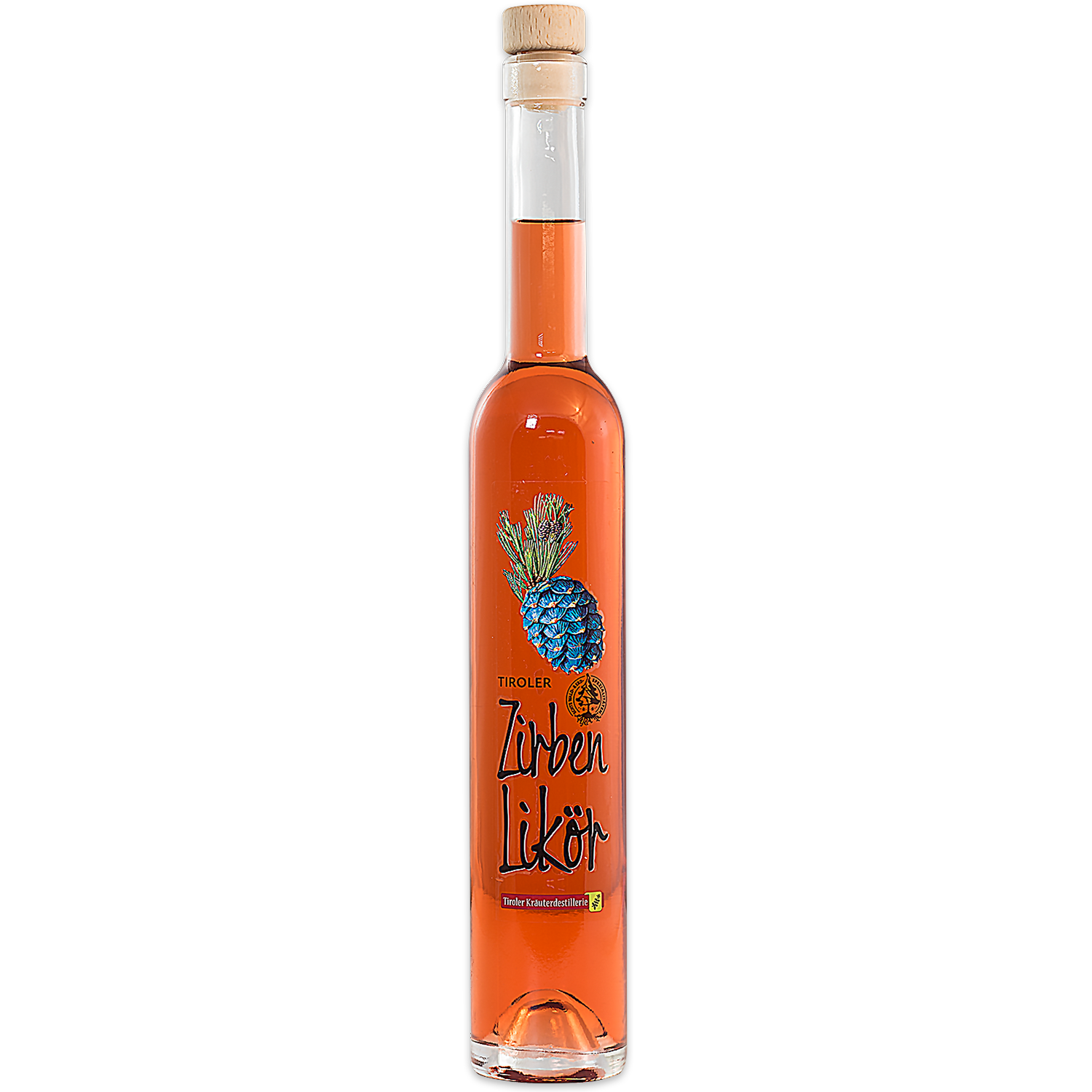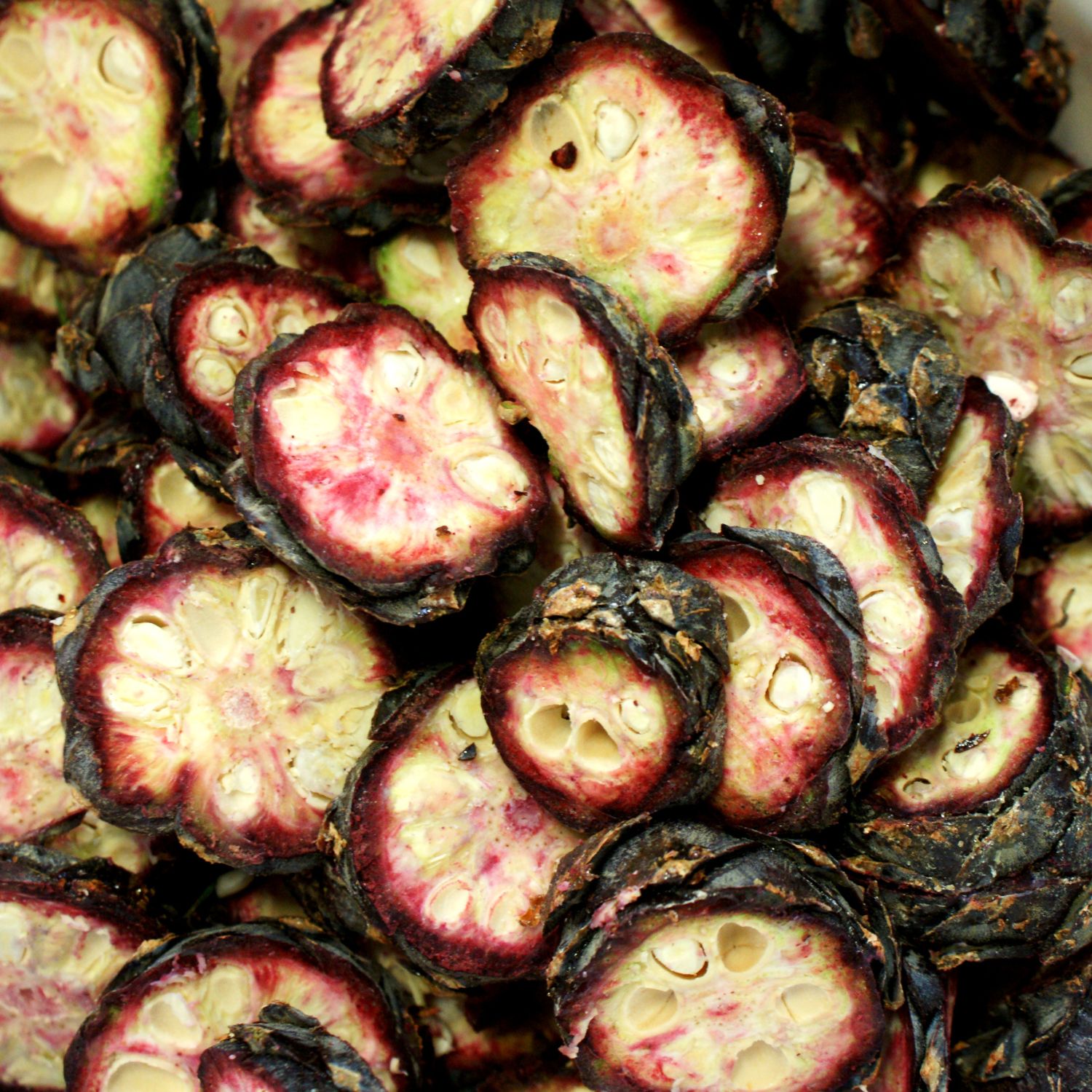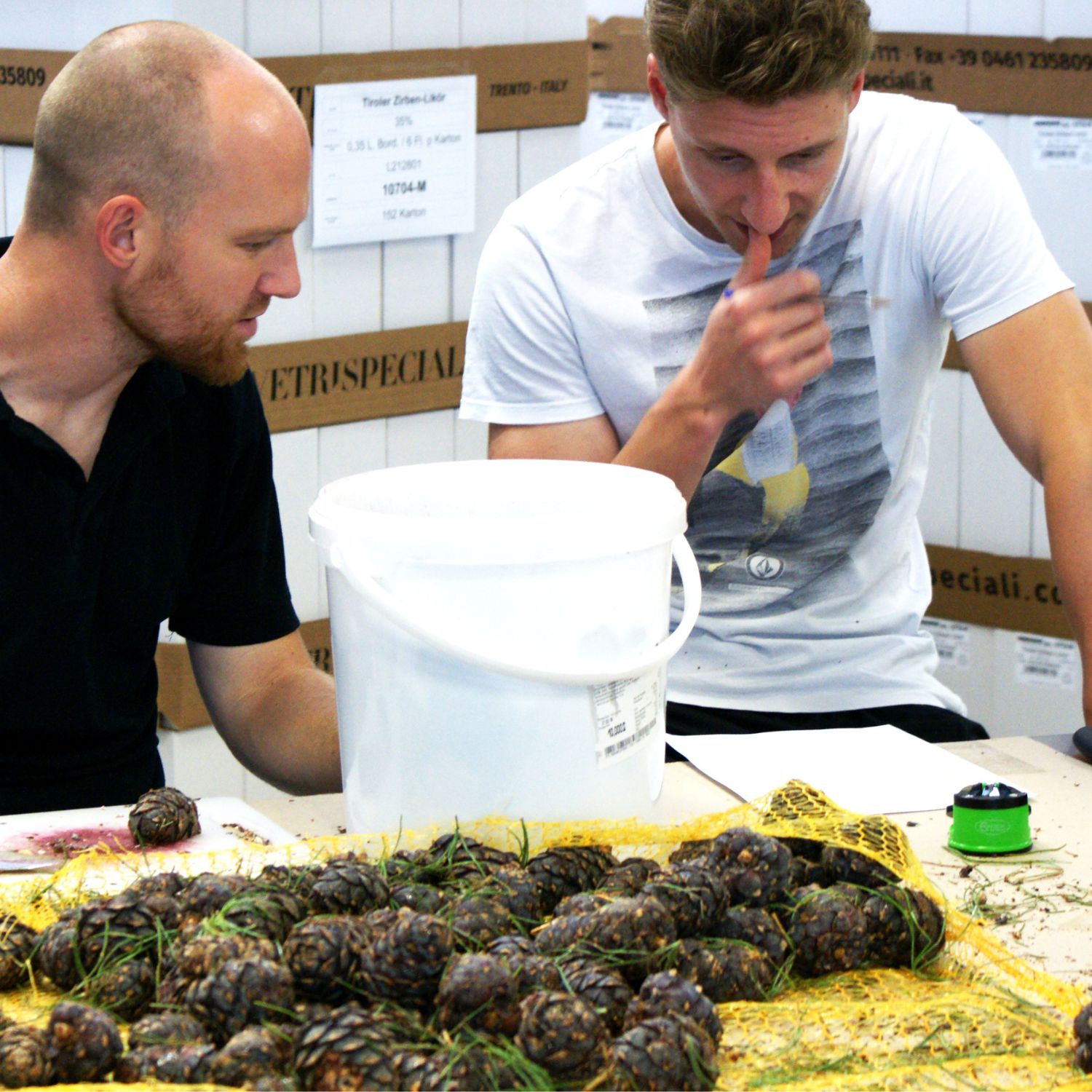 €14.90
Content:
0.35 Liter
(

€42.57

/ 1 Liter)
This Swiss Stone Pine Liqueur is an exclusive specialty from the high alpine heart of Tyrol. It tastes slightly resinous and has a subtle sweetness. Fits ideally after a hike or a meal in cozy company.
Ready for shipment immediately, for delivery to AT and GER at your place at the latest:11.12.23 to 15.12.23
Alcoholic strength:
35% Vol.
Swiss Stone Pine Liqueur
This Swiss Stone Pine Liqueur is a very remarkable liqueur specialty with the unrivalled taste of the wild and beautiful Alpine mountains. The racy, fresh and mildly resinous bouquet makes it a very unique delicacy.
For the production of the macerate, three to four stone pine cones per liter alcohol are cut into thin slices and soaked for five to six weeks. After the ingredients have passed into the alcohol, the stone pine macerate is further processed, depending on the desired end-product. To obtain stone pine liqueur, the macerate is thoroughly filtered and then sweetened with a little sugar. Afterwards, it ripens in casks and is finally bottled with care. Swiss stone pine liqueur has a mildly resinous, flowery taste, reminding you of walnuts.
Enjoyment tip from Tyrol
Try this recipe: 20cl Stone Pine Liqueur mixed with Red Bull - according to taste between 50cl and 80cl!