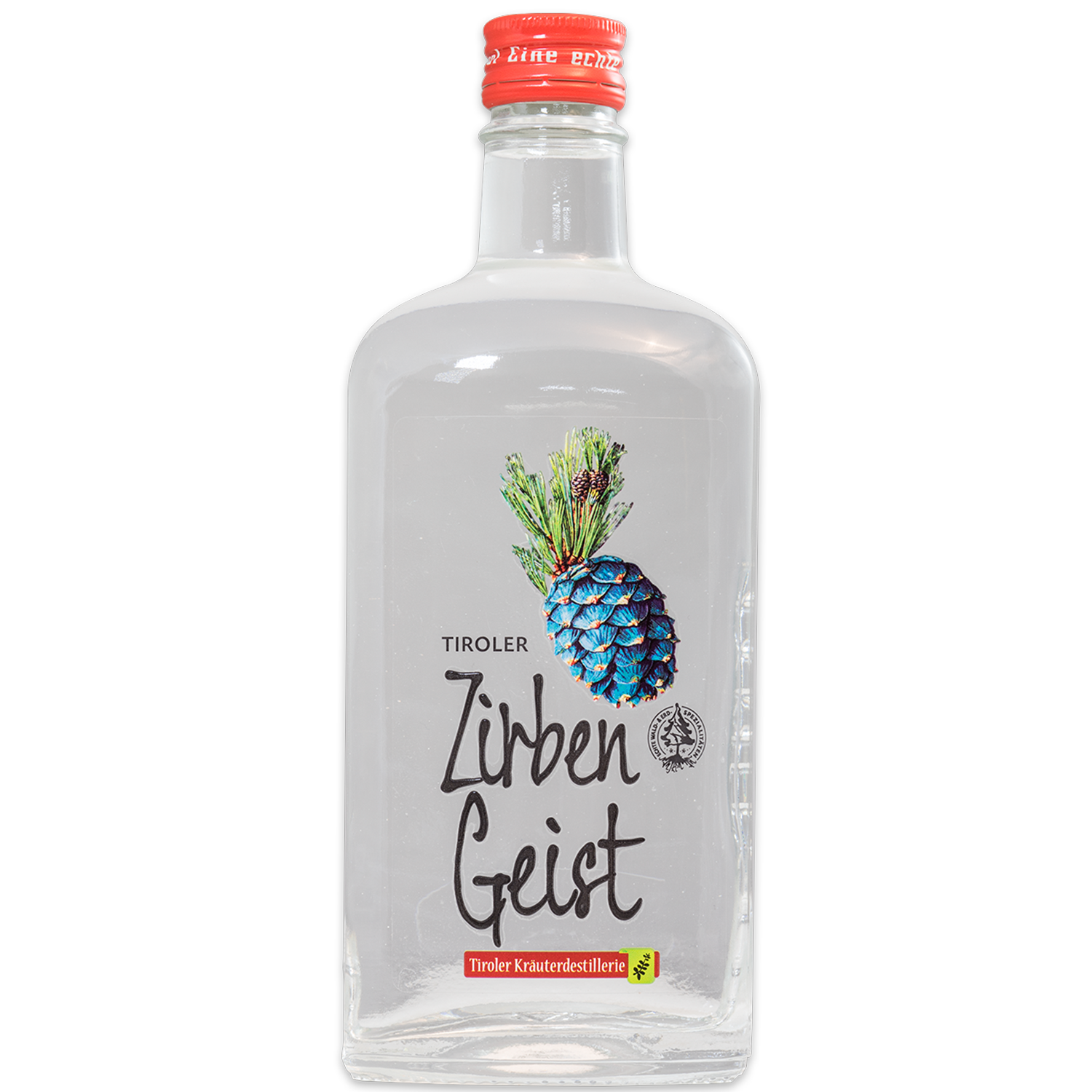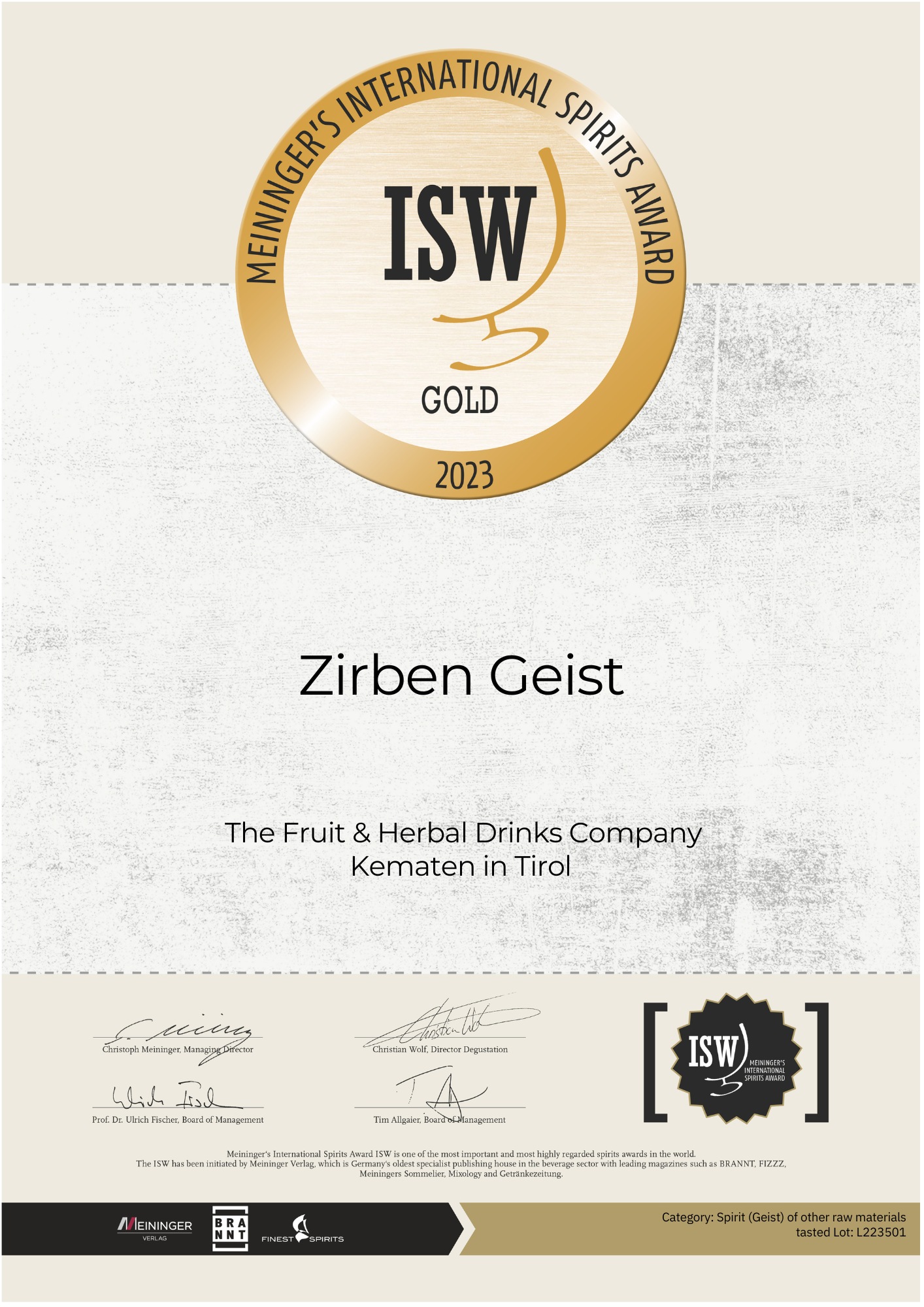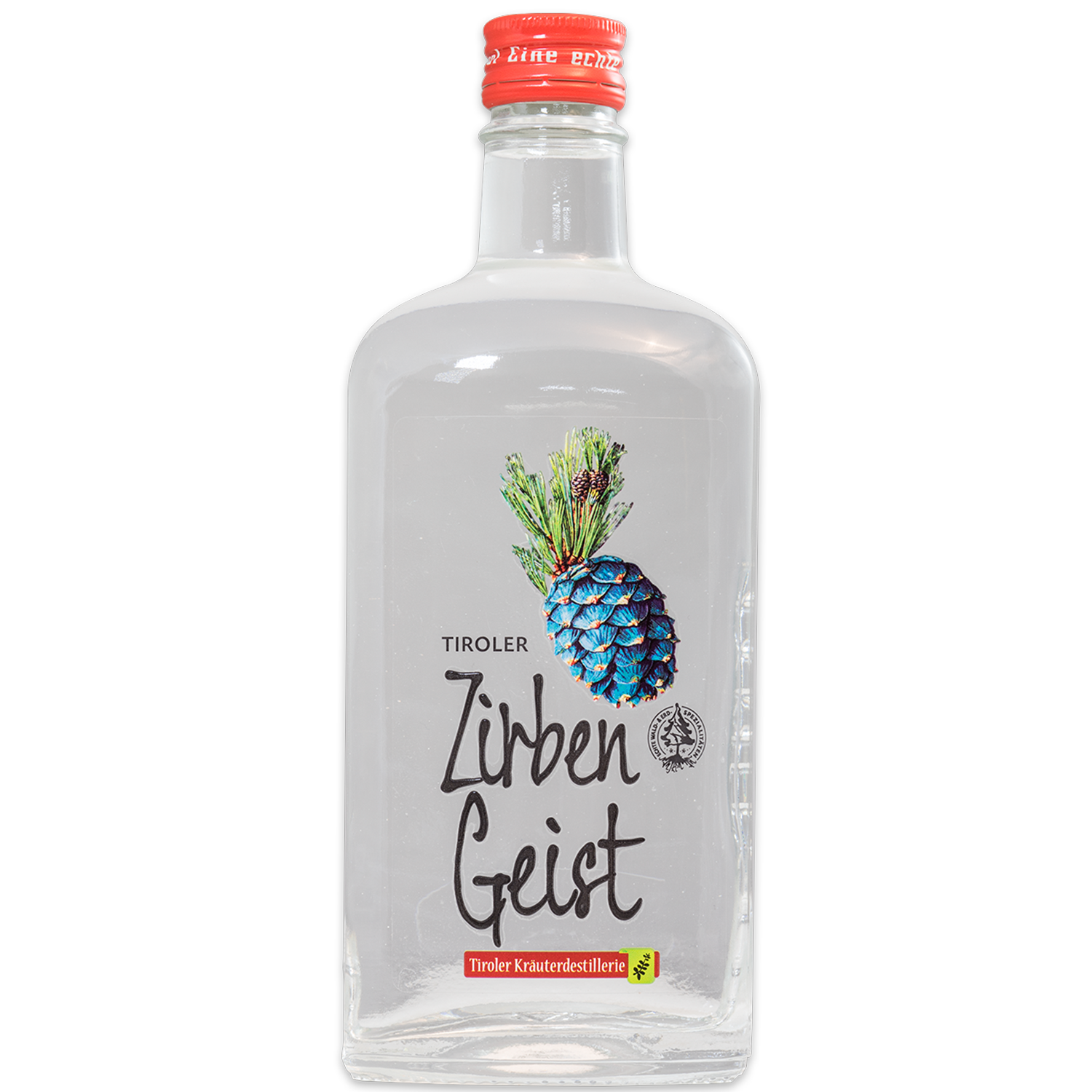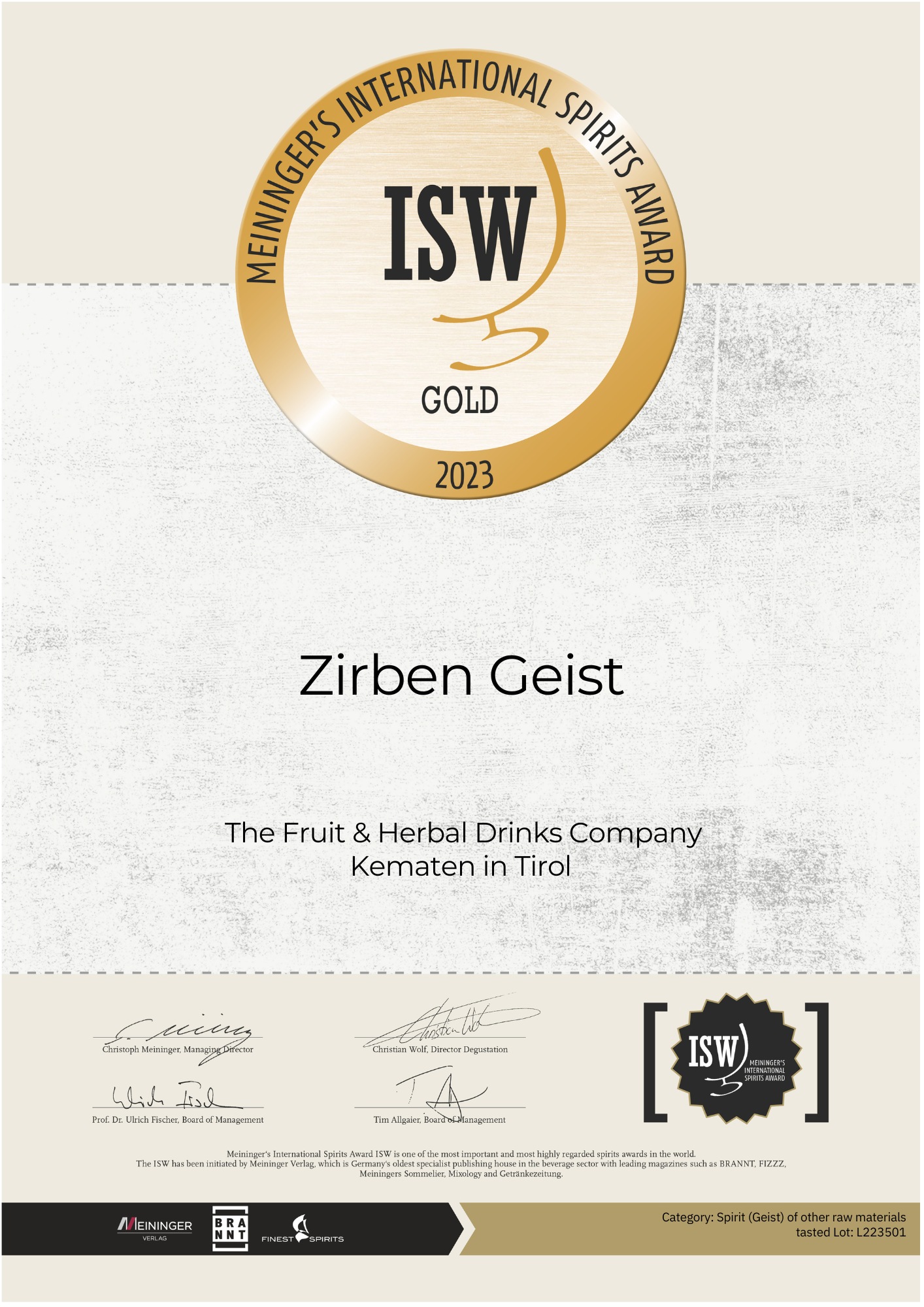 €18.90
Content:
0.5 Liter
(

€37.80

/ 1 Liter)
Awarded the Gold Medal at the ISW Meininger's International Spirits Award 2023
This Tyrolean Stone Pine Spirit is an exceptional spirit speciality from the Tyrolean mountains. With its racy and refreshing bouquet and the light resinous note, it goes well with the "Tyrolean Brettljause" and after a meal.
Ready for shipment immediately, for delivery to AT and GER at your place at the latest:29.09.23 to 03.10.23
Alcoholic strength:
38% Vol.
Swiss Stone Pine Spirit 500 ML
This Tyrolean Stone Pine Spirit is an exceptional spirit that captures the incomparable taste of the wild and beautiful Tyrolean mountains. Its racy-fresh, slightly resinous aroma gives it a special character.
To produce Swiss Stone Pine Spirit, three to four Zirben cones per litre of alcohol are cut into small slices and left to macerate for about five to six weeks. After the ingredients have passed into the alcohol through maceration, the macerate is distilled. In this way, the natural aromas of the cones are transferred into the crystal-clear Stone Pine Spirit (also known as "Zirbinger", depending on the region). This captivates with its unmistakable pine aroma.

Enjoyment tip from Tyrol
Stone Pine Spirit tastes fantastic on the summit! Just take along some nips in a hip flask - a perfect reward!