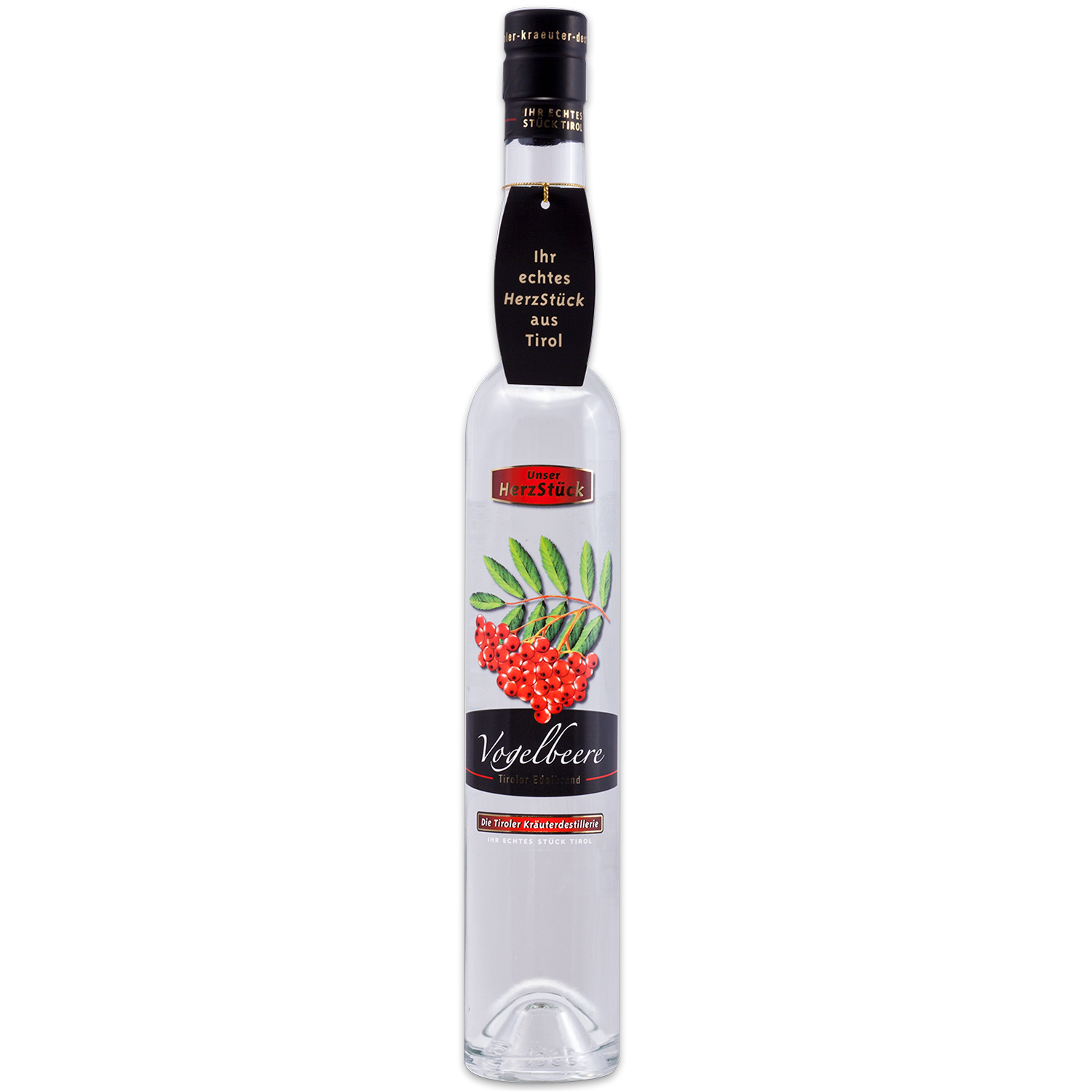 €24.90
%
€26.90
(7.43% saved)
Content:
0.35 Liter
(

€71.14

/ 1 Liter)
This Rowanberry Brandy is distilled from sun-ripened and hand-picked berries. Taste and aroma are a perfect combination of sweet-tart fruit flavours and a delicate bitter note. A real rarity!
Ready for shipment immediately, for delivery to AT and GER at your place at the latest:11.12.23 to 15.12.23
Alcoholic strength:
40% Vol.
Rowanberry Brandy
Very sophisticated fruit brandy from local, sun-ripened and hand-selected rowan berries. The taste and scent nuances of this luxury rowanberry brandy are a gentle flow of a sweet-acerbic fruit experience accompanied by a somewhat bitter earthly touch and a slight whim of tobacco spice.
Only the best quality produce (Herzstück) from the distillation process is used in the making of this Tyrolean Rowanberry Brandy, for only in this so-called inner core or "heart" the natural aromas remain absolutely pure and unadulterated. The result is a 100% pure, unfiltered distillate of absolute prime quality, which after complete fermentation and double distillation is left to mature cautiously for at least two more years.

Enjoyment tip from Tyrol
The Rowanberry brandy should not to be stored in the refridgerator or anywhere below 8°C!