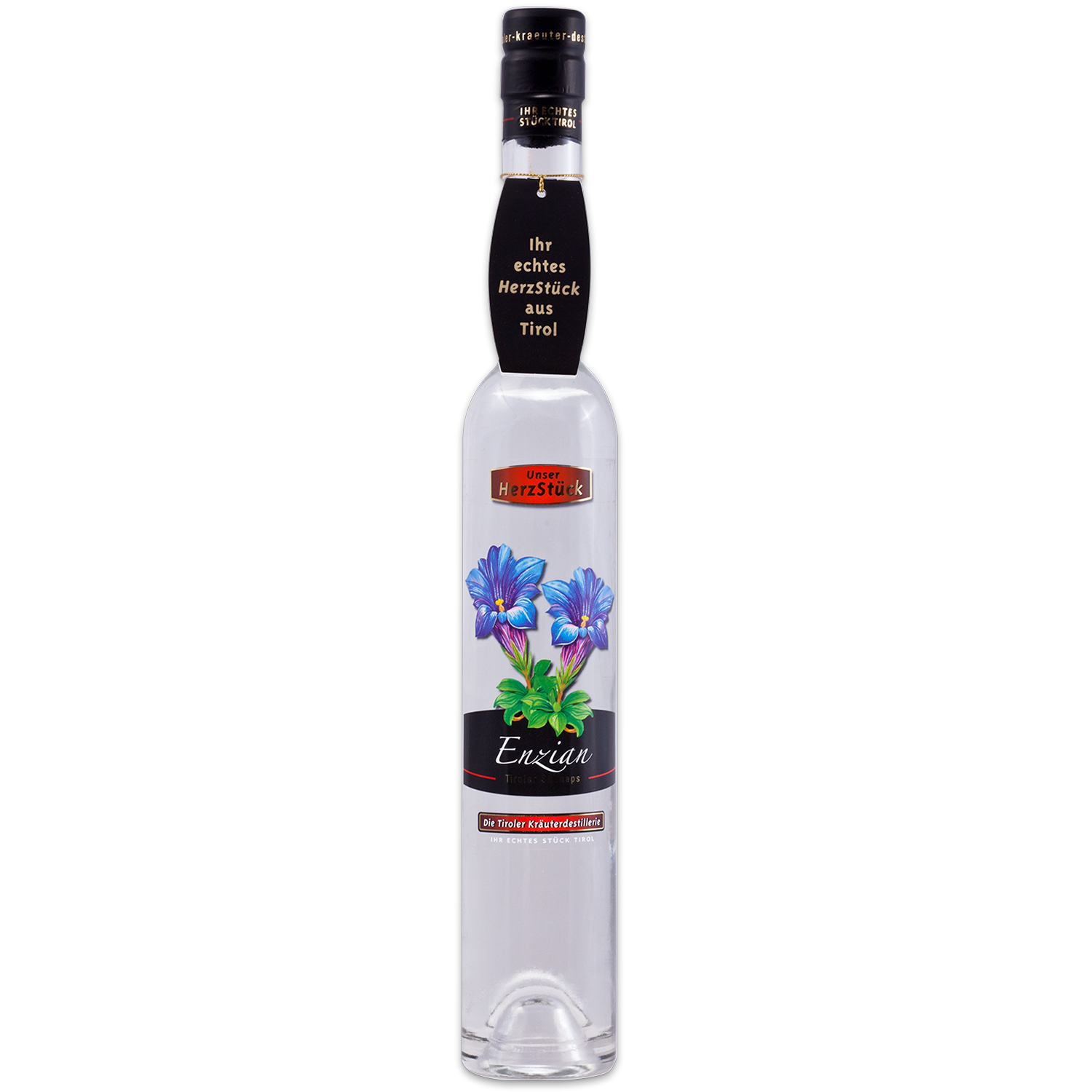 €18.90
%
€19.90
(5.03% saved)
Content:
0.35 Liter
(

€54.00

/ 1 Liter)
This Tyrolean Mountain Gentian Schnapps captivates with its powerful spiciness, intense character and rustic aroma of tobacco and hay flowers. A truly intense experience!
Ready for shipment immediately, for delivery to AT and GER at your place at the latest:11.12.23 to 15.12.23
Alcoholic strength:
40% Vol.
Premium Gentian Schnapps
The strong aromas, the intense character combined with the rustic smell of tobacco and hay flowers of the Tyrolean Mountain Gentian Schnapps are captured after cautious fermentation and distillation of the roots of the yellow Gentian. The pure Gentian distillate is stored for at least two more years of gentle maturation before being bottled.
From May until September, the Tyrolean Alpine meadows are sprinkled with Gentian blossoms in a wide variety of blue shades. Although some types of this typical Alpine flower also blossom in white and yellow, the pure blue colors of the many Gentian types, a rarity in nature, explain why the Gentian is a symbol of fidelity. For distillation purposes of the Gentian Schnapps, especially the yellow Gentian plants are used, which are to be found in the Alps at an altitude as high as 2,500 m. The strong and persistent plants are very slow growers and blossom only after ten years, but can reach 40-60 years of age.

Enjoyment tip from Tyrol
This fine gentian schnapps best releases its unique aroma when served in a tulip-shaped brandy glass at a drinking temperature of between 16 and 20°C!