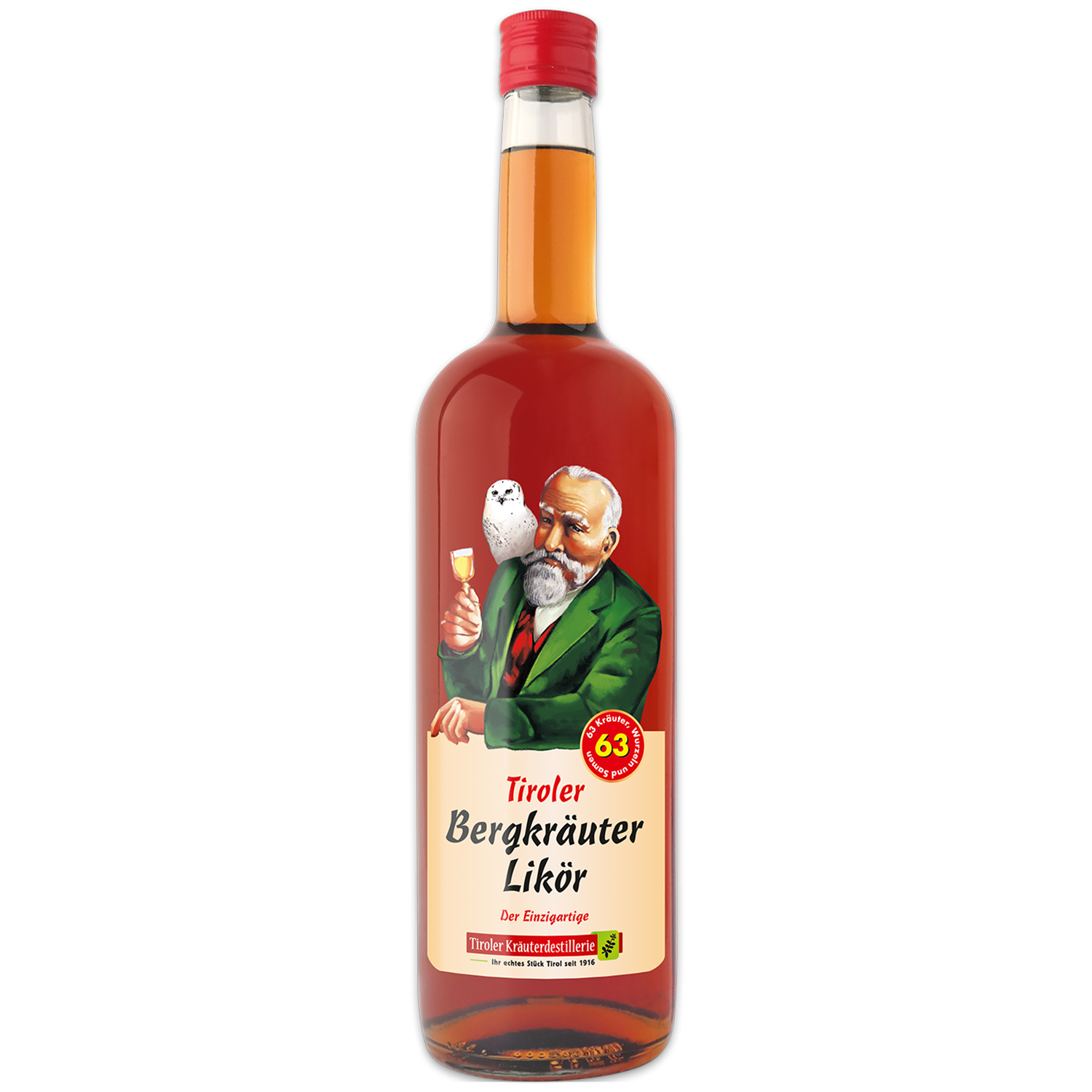 €19.49
%
€19.90
(2.06% saved)
This Mountain Herb Liqueur is a true Tyrolean classic. A recipe handed down over generations and fresh Tyrolean herbs are the secret of this harmonious blend. Fits on the mountain and at home.
Ready for shipment immediately, for delivery to AT and GER at your place at the latest:11.12.23 to 15.12.23
Alcoholic strength:
30% Vol.
Herbal Liqueur
An ancient handed down and well protected recipe is the mystery behind this unique and succulent Tyrolean Mountain Herbal Liqueur made of 63 different herbs and roots. It is produced by using a mixture of the following: Gentian root, Galangal root, Nana mint, Calamus root, Angostura bark, Cardamom, Coriander, Cloves, Nutmeg, Rosemary, Sage, Juniper, Zedoary, Walnut shell, Wild Celery, Burnet Saxifrage, Fennel, Dandelion, Masterwort and many more. 
The freshly picked herbs are then carefully macerated – steeped in alcohol for many weeks – to allow for the release of the valuable substances in the plants. The individual herbal extracts then mature cautiously in barrels. Subsequently, the essences are "married" with each other according to a preordained recipe with fine-tuned stages, i.e. painstakingly mixed. This gentle processing ensures that the invaluable substances of the plants are being conserved in the herbal extracts. Sweetened only with bee honey and grape sugar – that's why the mountain herbal liqueur tastes so good!

Enjoyment tip from Tyrol
Just another idea: 20 cl mountain herb liqueur mixed with orange juice - between 40 cl and 60 cl, according to personal taste - enjoyed chilled! Tastes heavenly and is very refreshing!