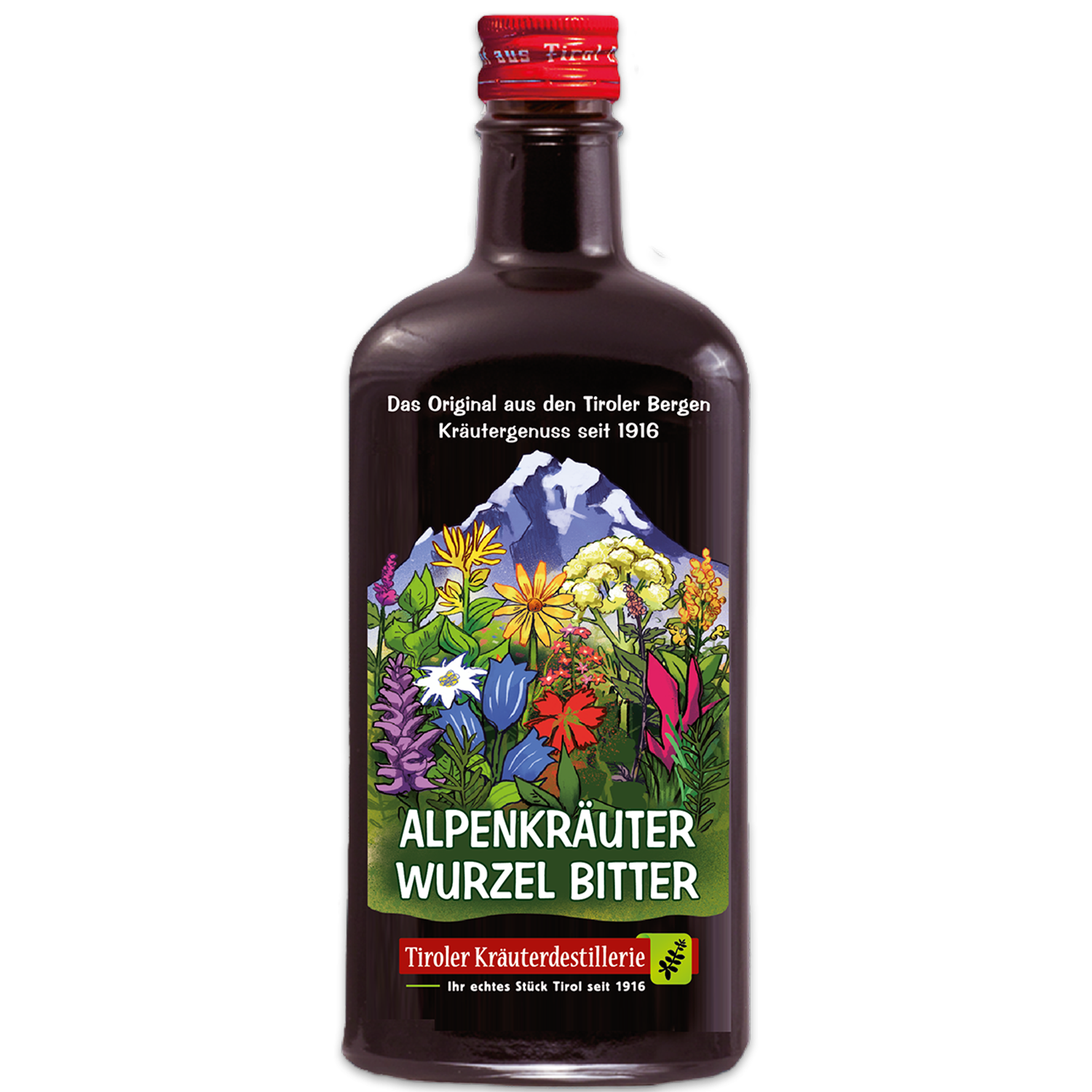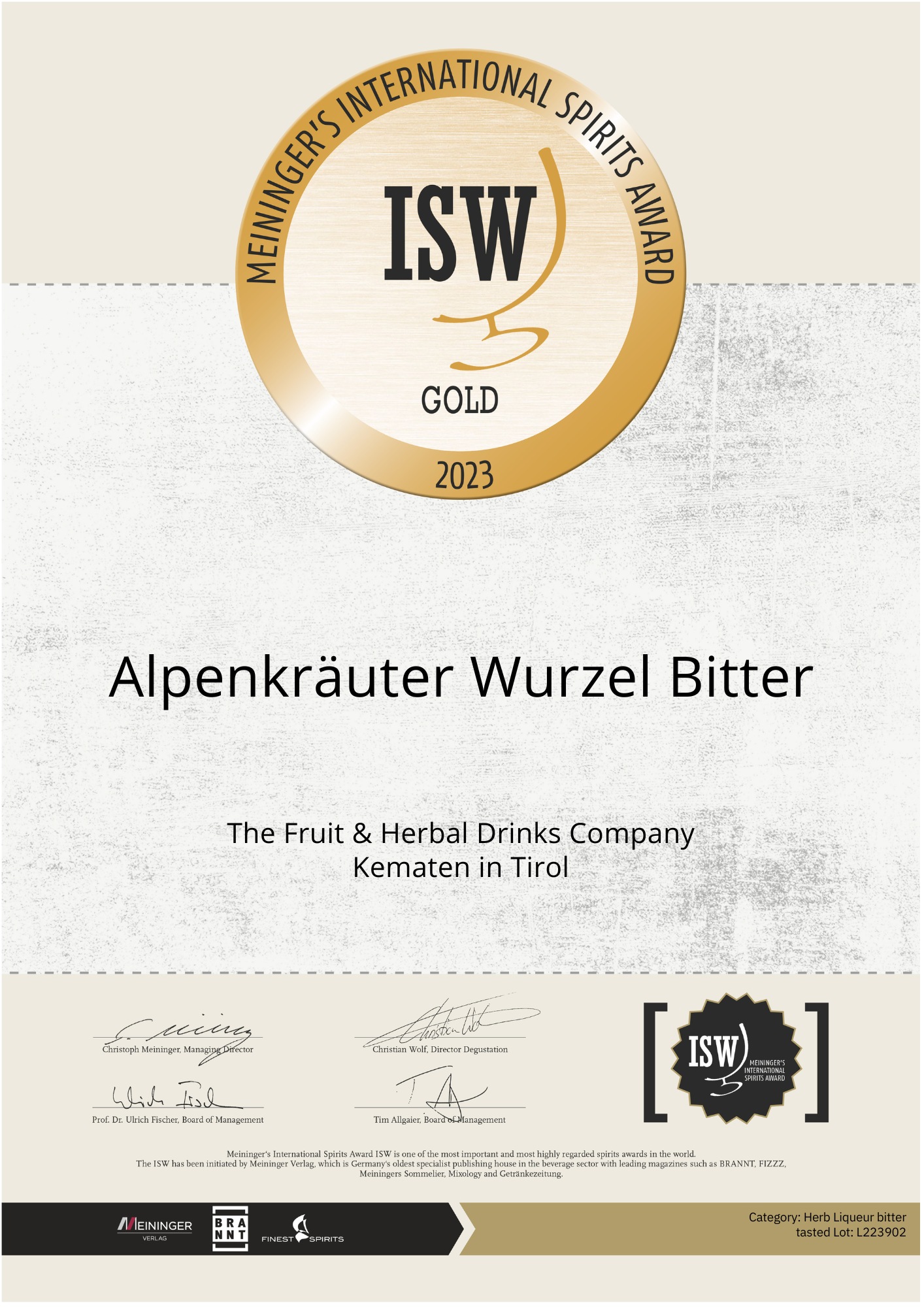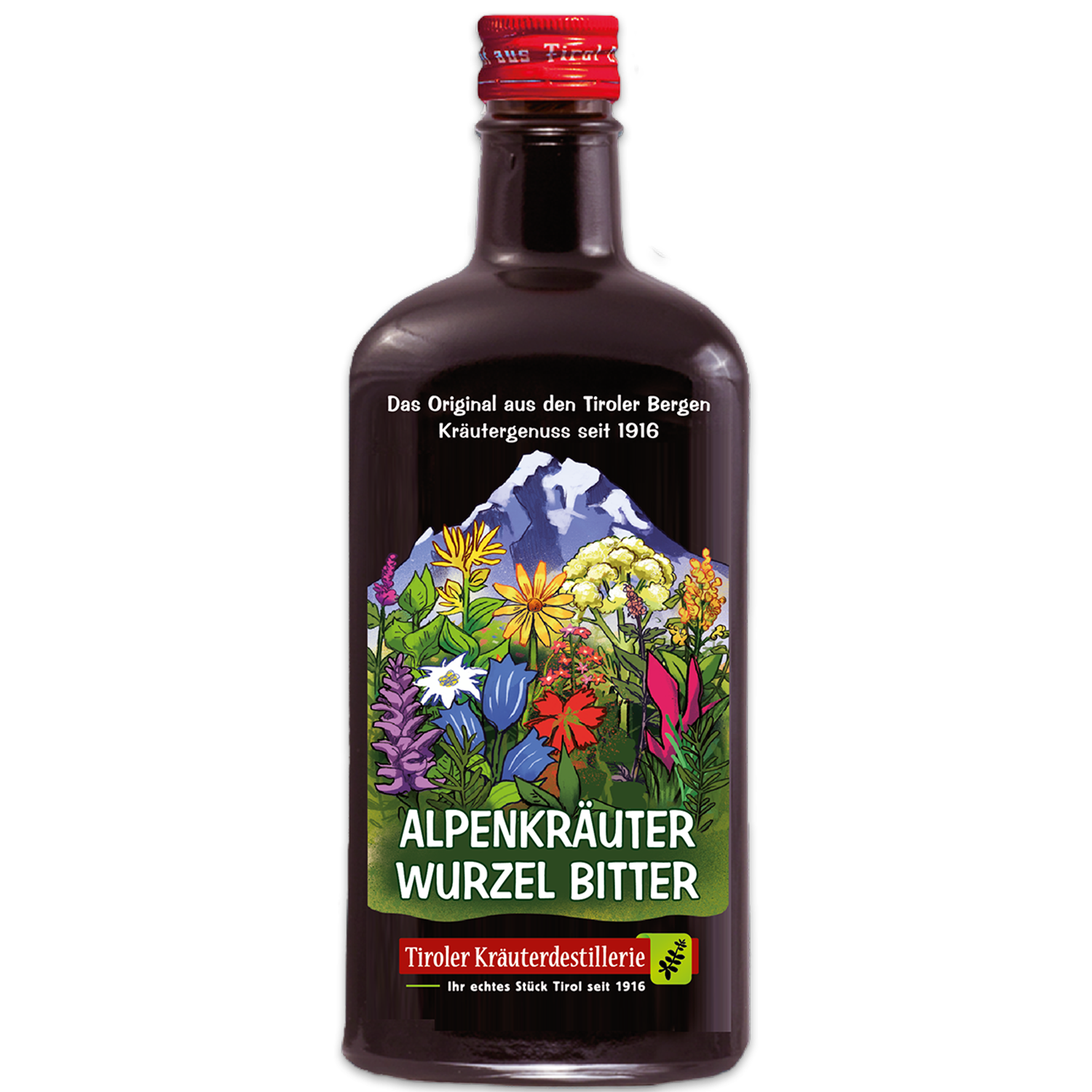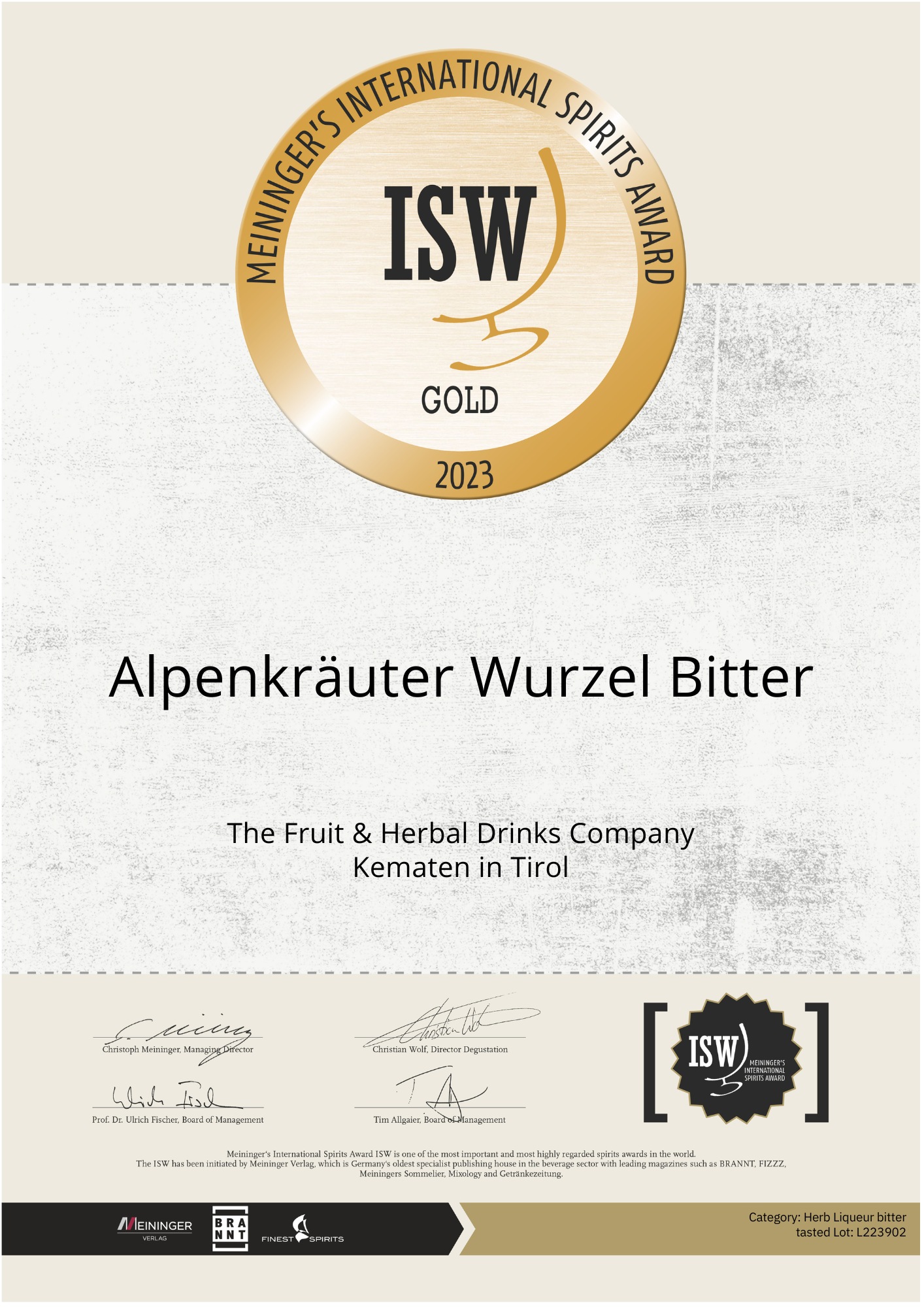 €6.49
Content:
0.2 Liter
(

€32.45

/ 1 Liter)
Awarded the Gold Medal at the ISW Meininger's International Spirits Award 2023
This delicate bitter is made with sage, cloves, angelica root, nutmeg, galangal, gentian root and many other herbs. Ideal after a sumptuous meal.
Ready for shipment immediately, for delivery to AT and GER at your place at the latest:11.12.23 to 14.12.23
Alcoholic strength:
25% Vol.
Root Bitter
An old traditional recipe is the secret of this tasty semi-sweet Tyrolean alpine herb bitters. It is made with sage, cloves, angelica root, nutmeg, galangal, gentian root, spearmint, pepper, masterwort, angostura bark, citron root, oranges, green walnuts, hibiscus flowers, beaver root, centaury, calamus root, rosemary, cardamom and thyme - as well as other little secrets to round it off.
The herbs, roots, seeds and berries for this bitter come from the high alpine pastures of Tyrol. Freshly picked, they arrive at our distillery. After careful cleaning, we prepare them for marceration. In the process, they are steeped in alcohol for many weeks. The valuable ingredients of the plants are released from the ingredients and valuable herbal extracts are produced. These essences are then "married" together according to a finely tuned recipe, i.e. carefully mixed and lightly sweetened with a little sugar.

Enjoyment tip from Tyrol
Try this special recipe: one glass of warm milk with 3 table spoons of Alpenkräuter Wurzel Bitter on one teaspoon of honey.