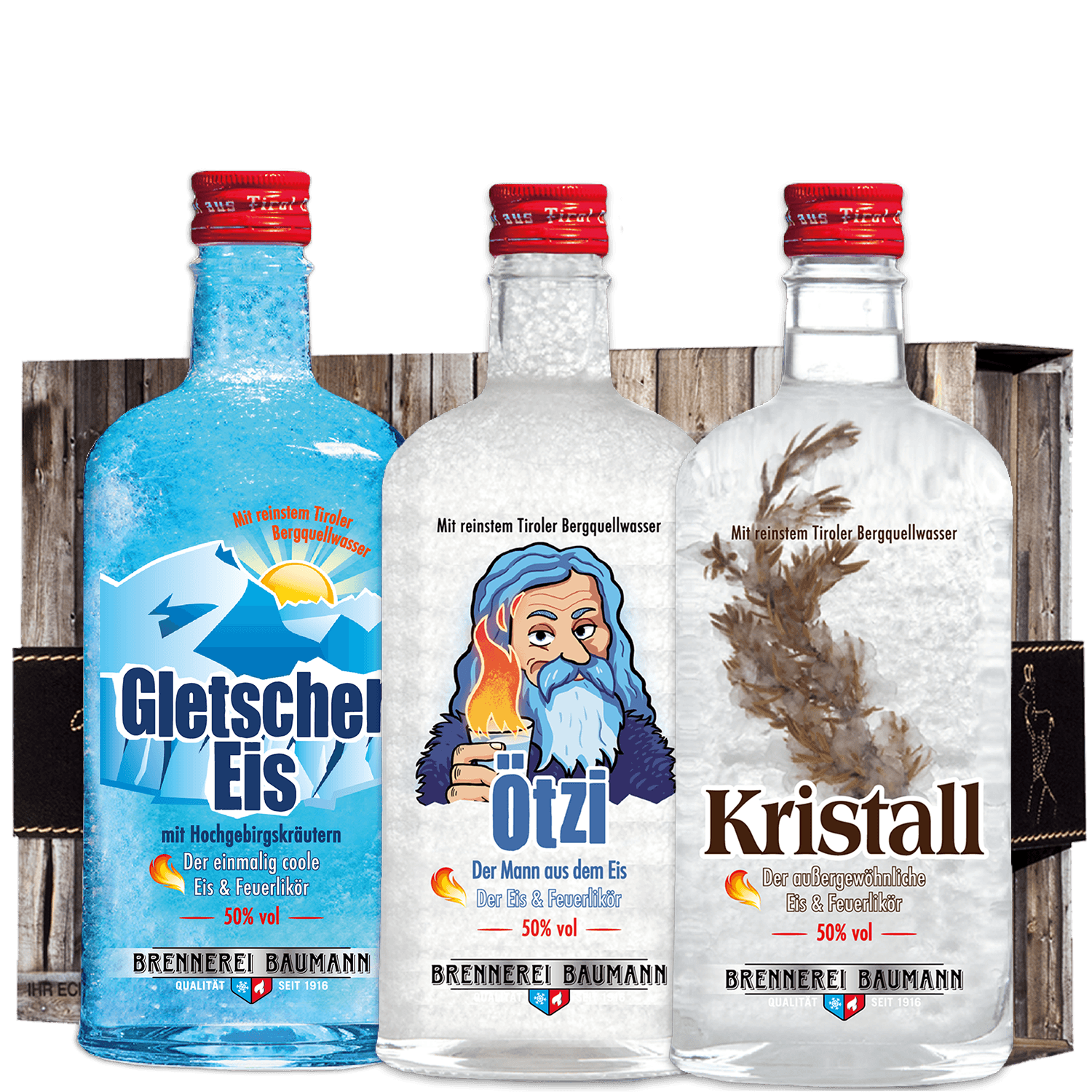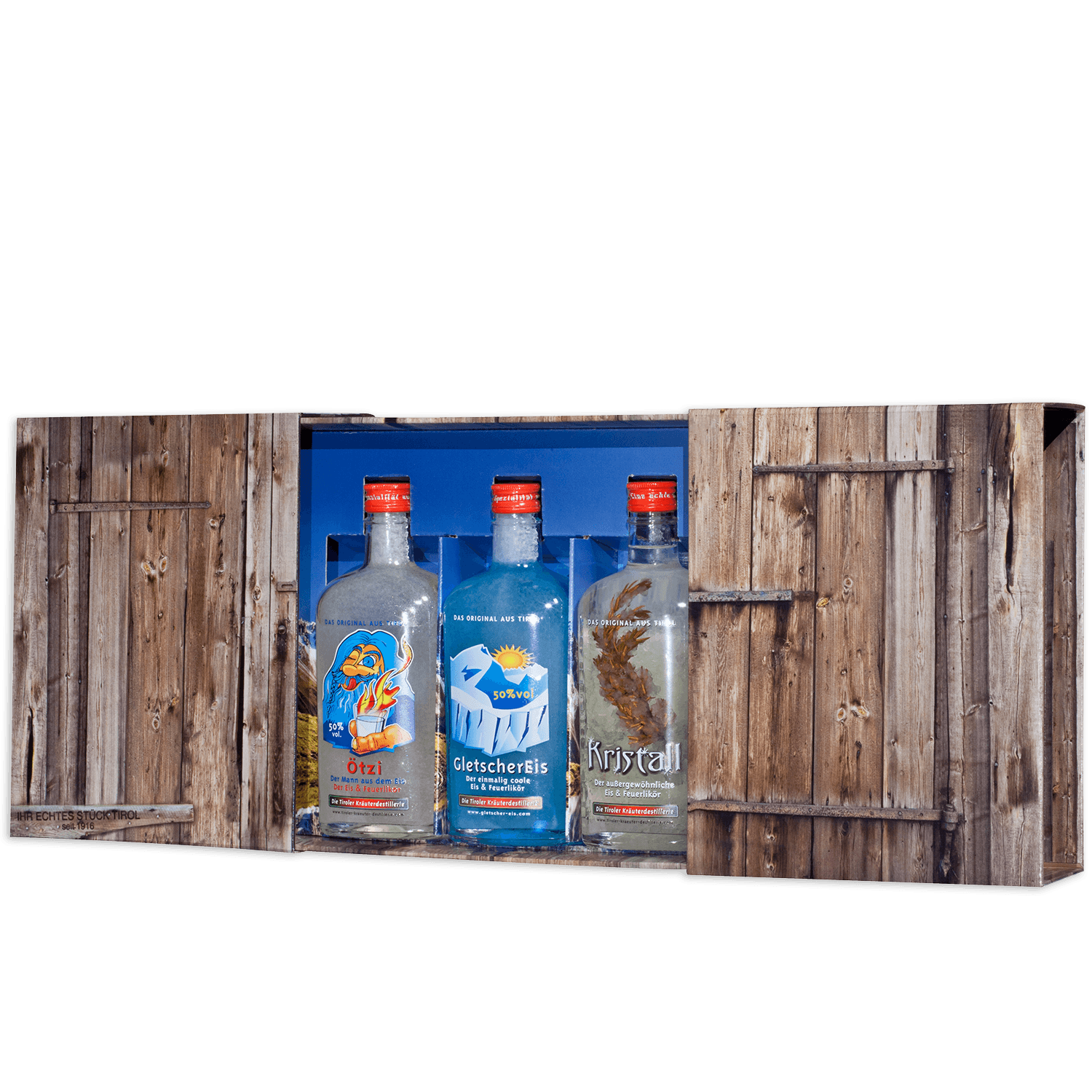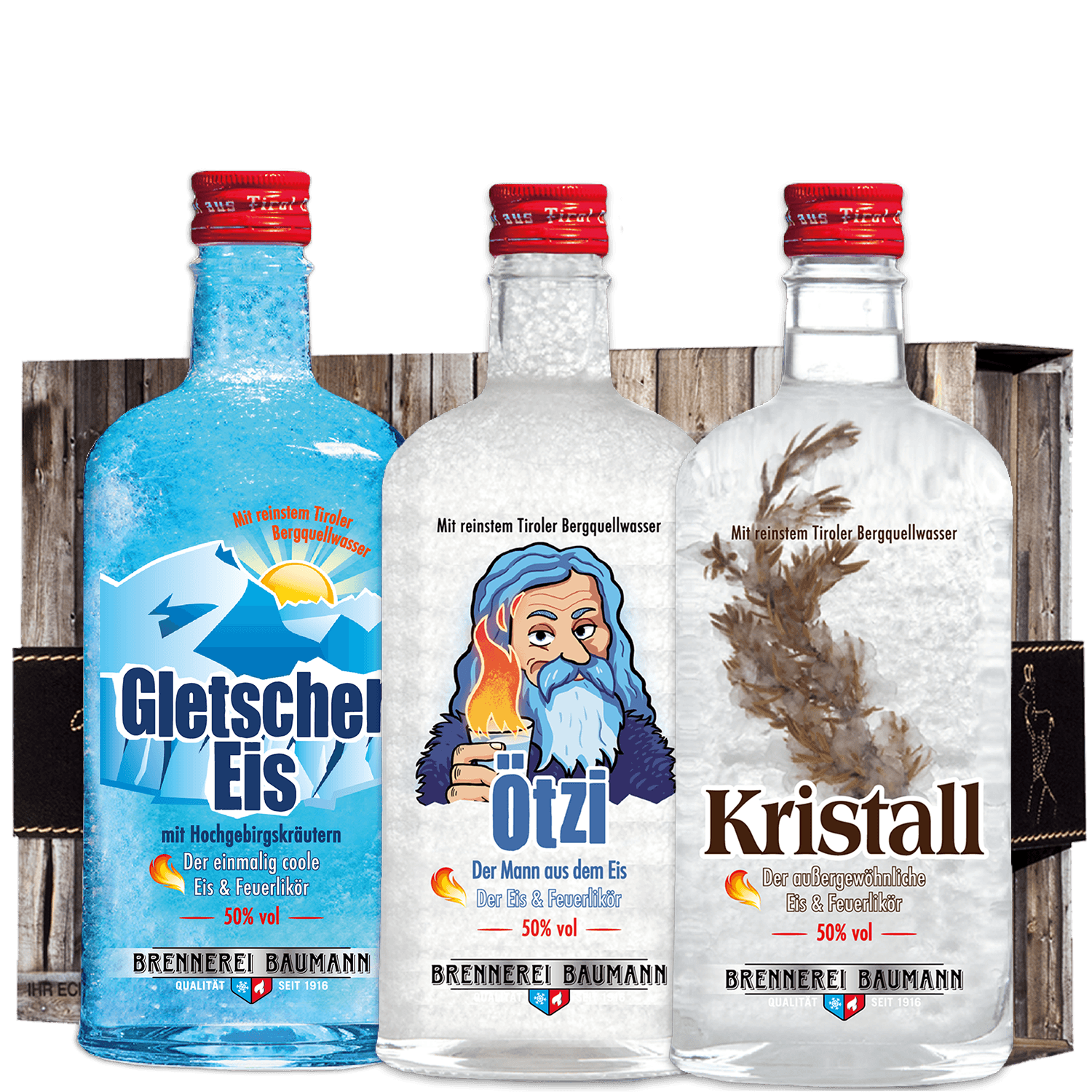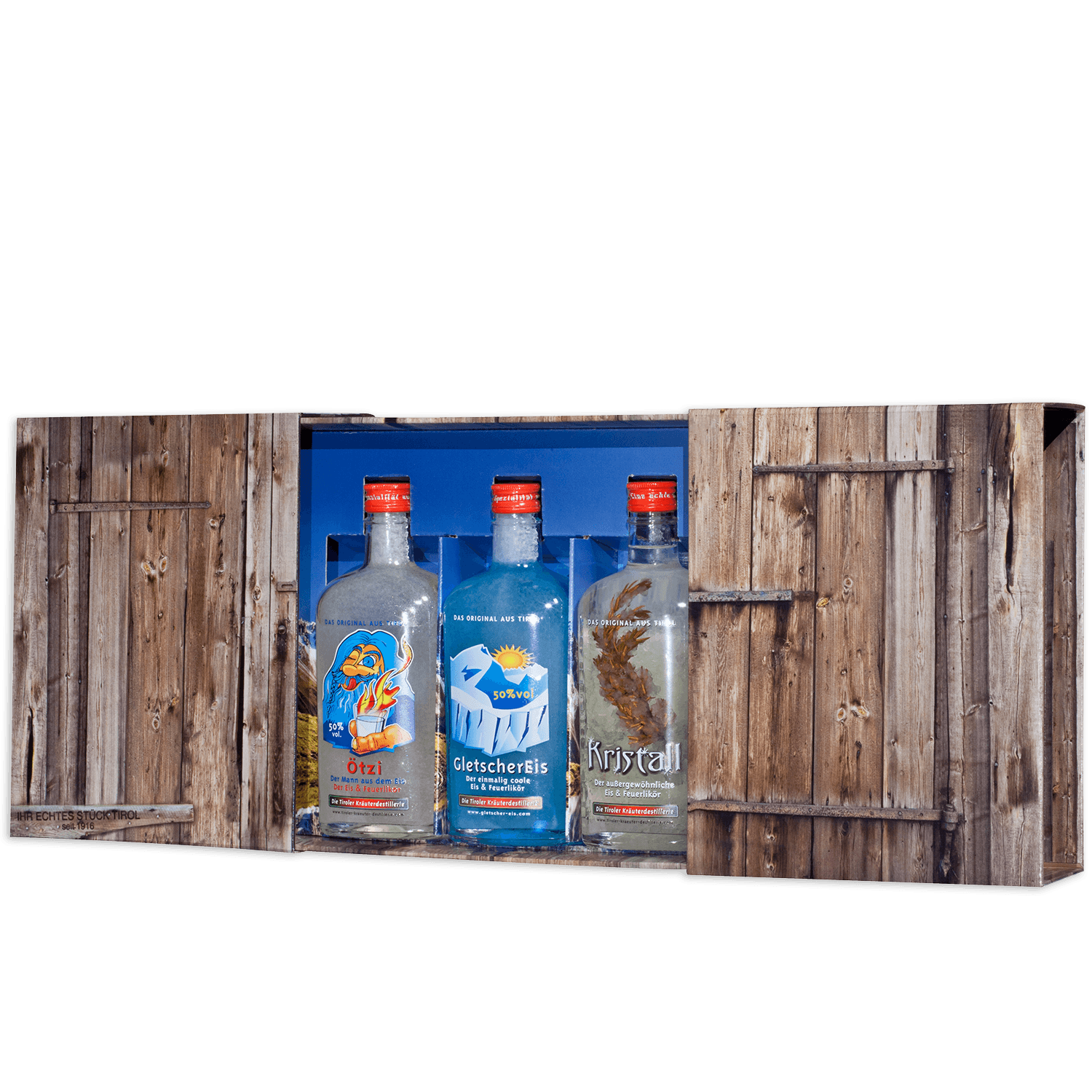 €75.90
Content:
1.5 Liter
(

€50.60

/ 1 Liter)
We packed 3 bottles of unique Tyrolean ice and fire-liqueurs in this giftbox: GletscherEis, Ötzi and Crystal Ice- and Fireliqueur - your friends will be delighted!
Ready for shipment immediately, for delivery to AT and GER at your place at the latest:11.12.23 to 15.12.23
Alcoholic strength:
50% Vol.
Ice & Fire Liqueur Box 3
An original gift box with the unique GletscherEis and two other fiery ice liqueurs from Tyrol - Ötzi and Kristall - is a great idea for gift giving. These three enchanting spirits have been carefully crafted by experienced distillers from the finest ingredients and are presented in a snappy design. With this gift box you will certainly make someone a great pleasure!
Contents:
1 bottle of GletscherEis - Glacier Ice & Fire Liqueur 0.50 lt
1 bottle of Ötzi, Frozen Fritz Ice & Fire Liqueur 0.50 lt
1 bottle of Kristall, Crystal Ice & Fire Liqueur 0.50 lt.
Enjoyment tip from Tyrol
For the fire-ritual: Fill the glass to the brim and set the liqueur ablaze. You decide yourself how strong you would like your drink. The original is 50% vol. - fter 3 minutes on fire 45% vol. - after 5 minutes on fire 42% vol. - after 10 minutes on fire 33% vol.