FREE shot glass
Top Seller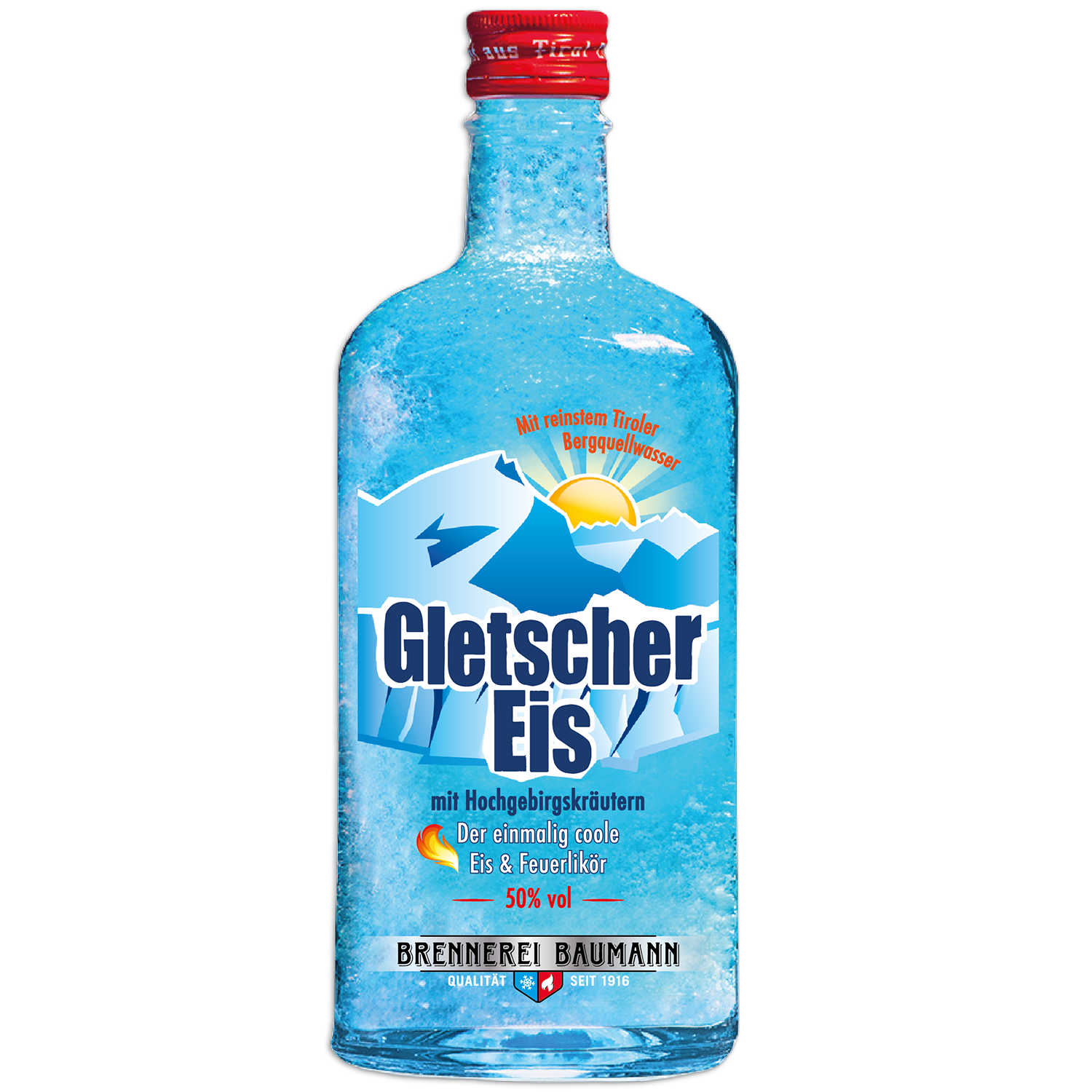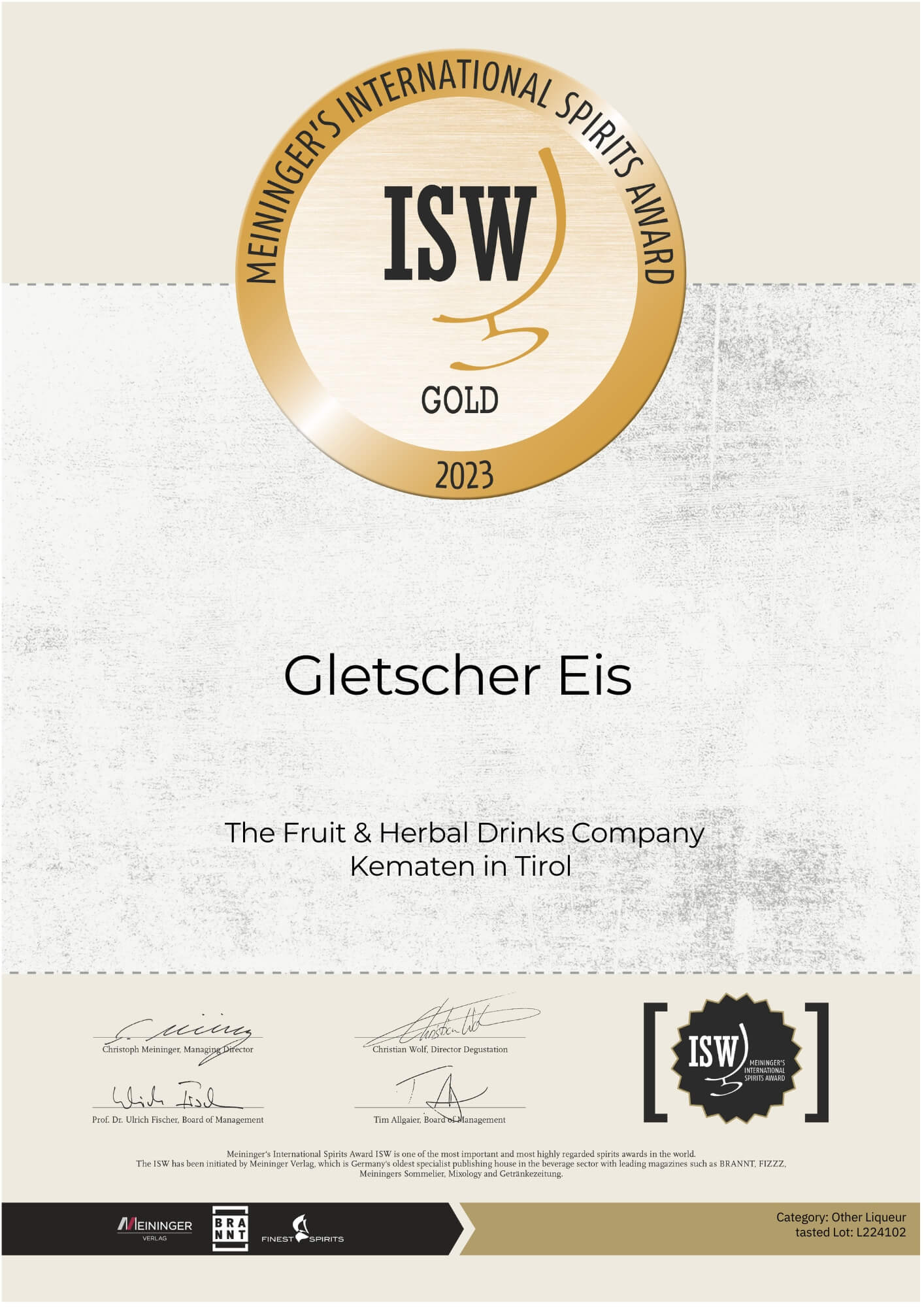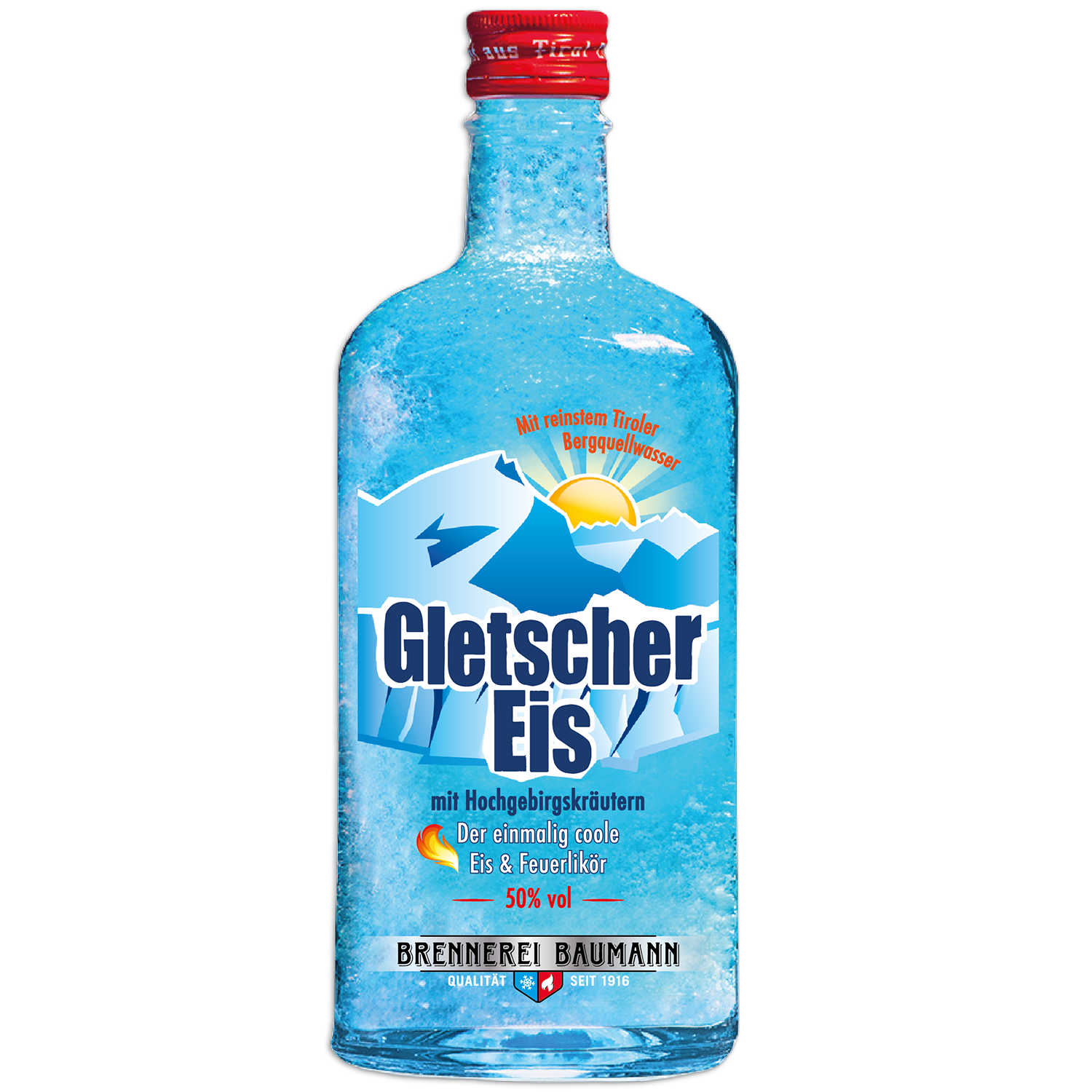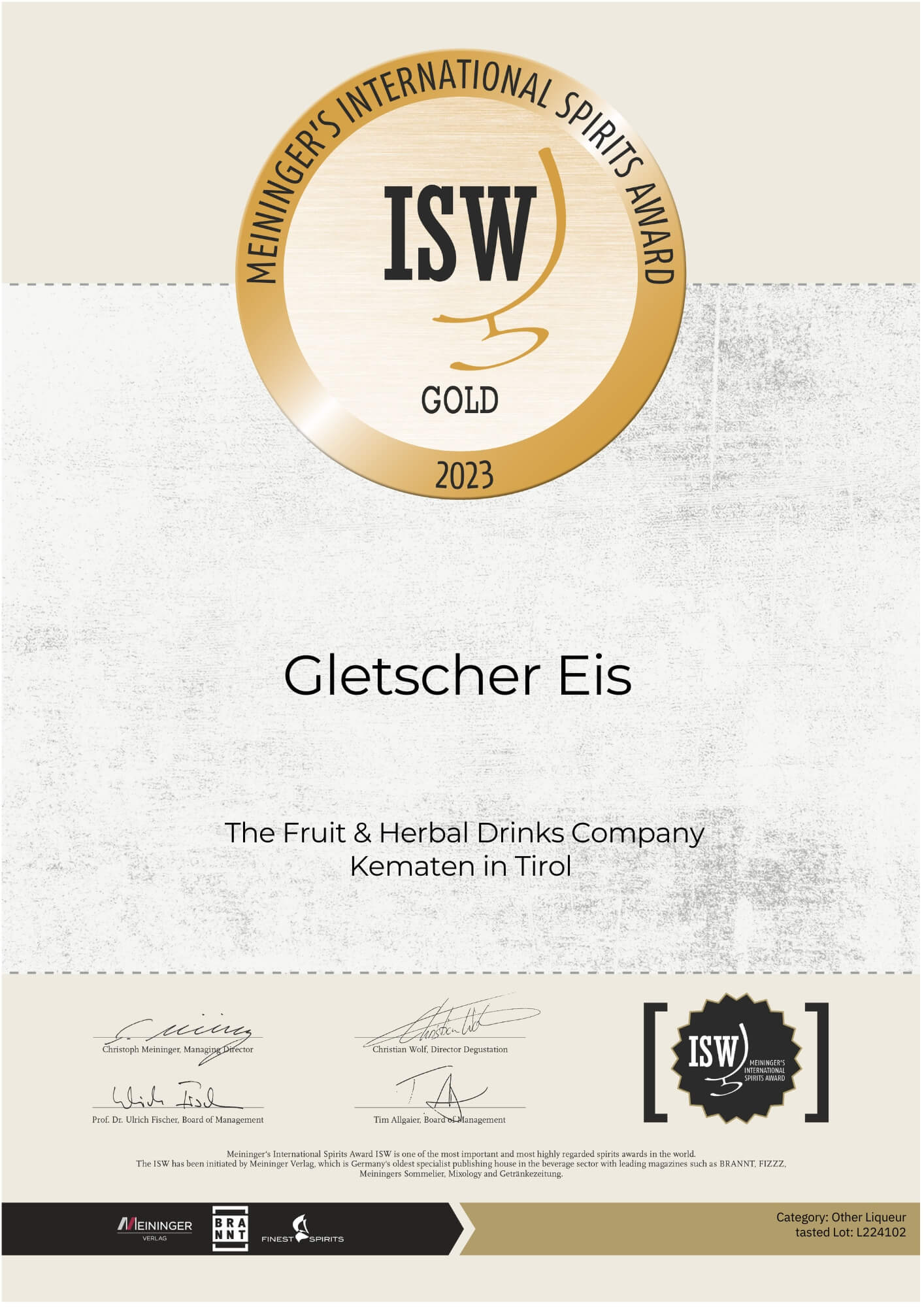 €9.90
Content:
0.2 Liter
(

€49.50

/ 1 Liter)
Awarded the Gold Medal at the ISW Meininger's International Spirits Award 2023
GletscherEis has been a Tyrolean liqueur classic for decades. It consists of extracts of high mountain herbs and bitter orange. GletscherEis burns in the glass and unfolds its incomparable aromas.
Ready for shipment immediately, for delivery to AT and GER at your place at the latest:11.12.23 to 14.12.23
Alcoholic strength:
50% Vol.
Glacier Ice
This fire liqueur from our traditional Baumann distillery has long been a true Tyrolean classic
spirit
. Made from extracts of high mountain herbs and
bitter
oranges, it tastes wonderful, stimulates and invigorates the senses. The delicious GletscherEis burns in the glass!
Now FREE with every 0.50 lt and 0.70 lt bottle: a fireproof liqueur glass worth €1.90.
GletscherEis® is a registered trademark for the Baumann distillery.
GletscherEis fire ritual
Try an original Tyrolean fire ritual - your guests will be thrilled! It's as simple as this: fill fireproof
schnapps
glasses to the brim with GletscherEis fire liqueur and light them with a match. This way you determine the strength yourself:
Original alc. 50 % vol.
 3 minutes Fire in a glass alc. 45 % Vol.
5 minutes Fire in a glass alc. 42 % Vol.
10 minutes fire in the glass alc. 33 % Vol.
Blow out the flame and now stir the liqueur, preferably with a small spoon, and let the glasses cool briefly. Or hand out straws, stir with them and sip the fire liqueur. Your guests will be delighted!
Safety advice fire ritual
Handling fire requires a healthy amount of caution. Always use fireproof glasses, never make the fire on flammable surfaces, and carefully blow out the fire - alternatively, smother the flame with a larger glass. As always, our principle is: for the benefit and enjoyment, but never in excess.    
Enjoyment tip from Tyrol
A really hot tip: Glacier Ice and Fireliqueur is also excellent to flambé your sweets!
Scent:

fruity

, refined

Taste:

fresh

, fruity

, strong

Drinking temperature:

between 14° and 18°C

, hot

Drinking suggestion:

pure

, with ice

Pairs well with:

desserts

Occasion:

Tyrolean fire ritual

, aprés-ski

, summer party