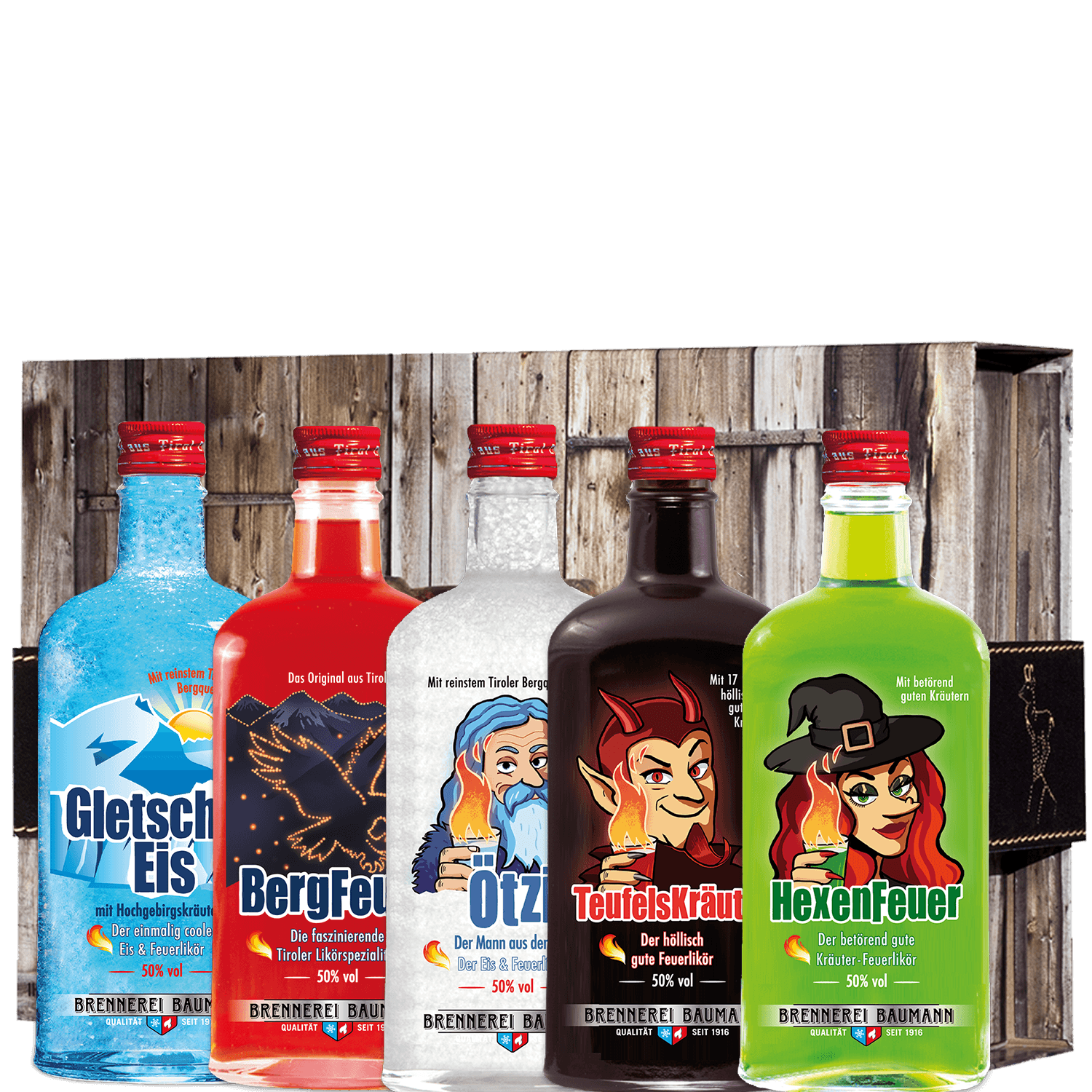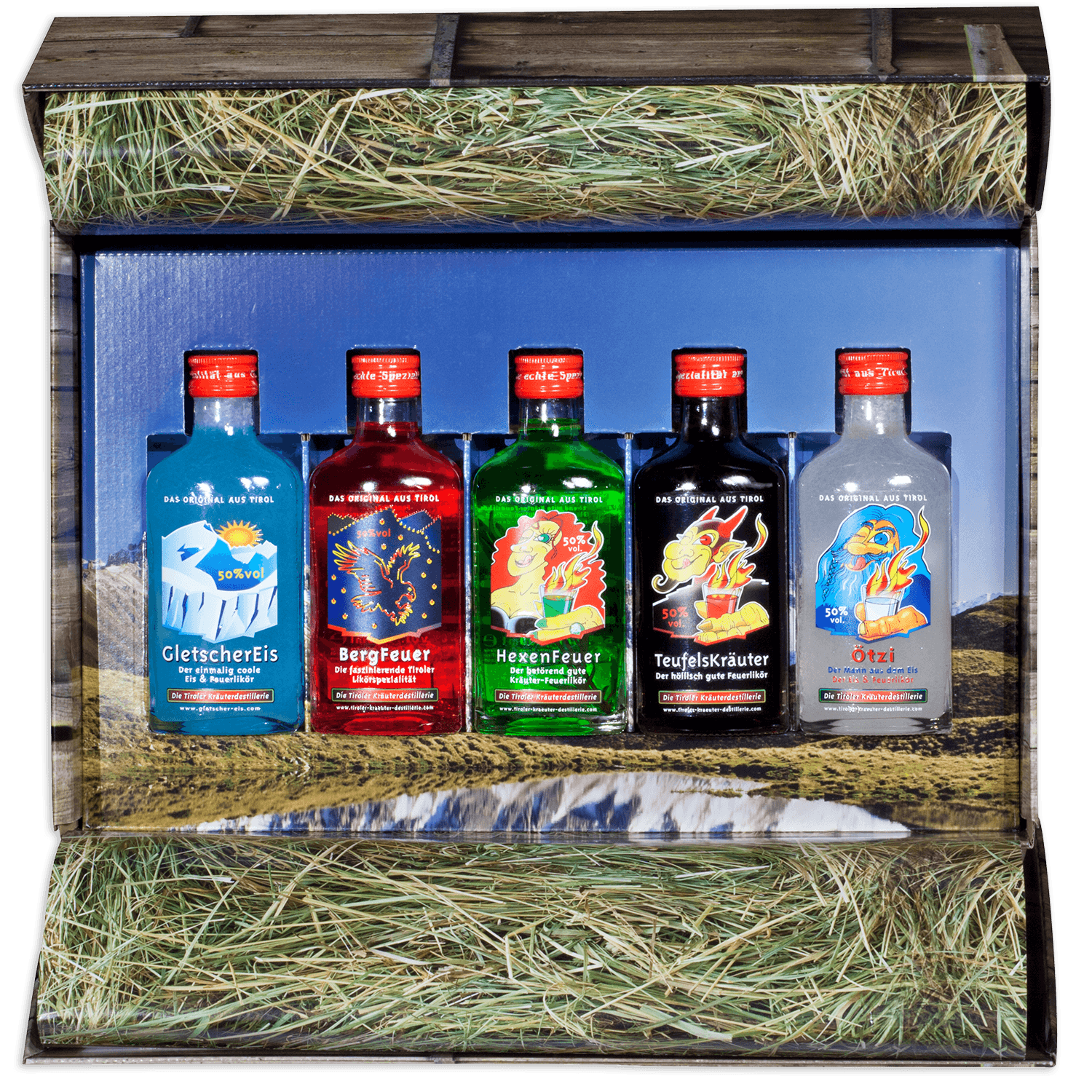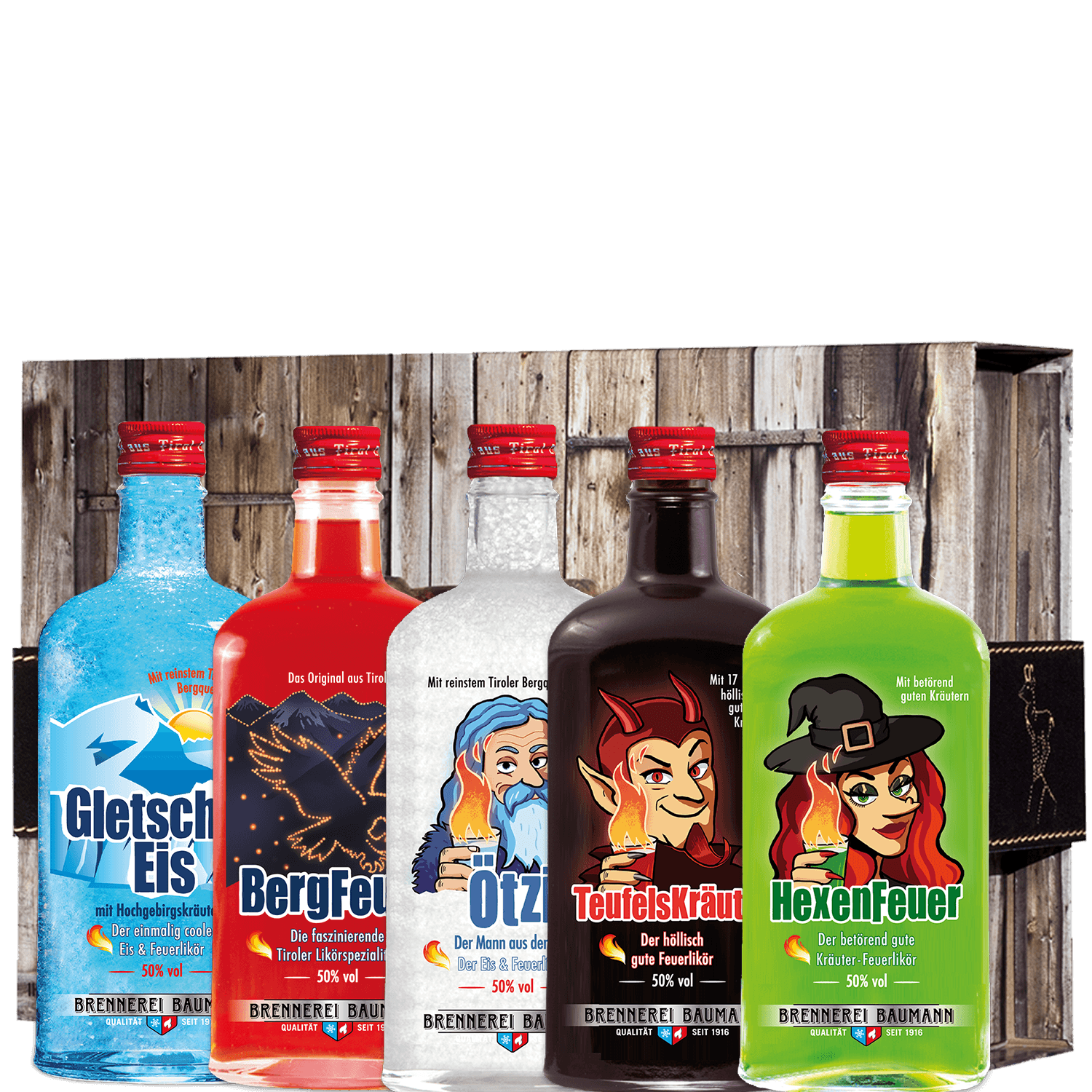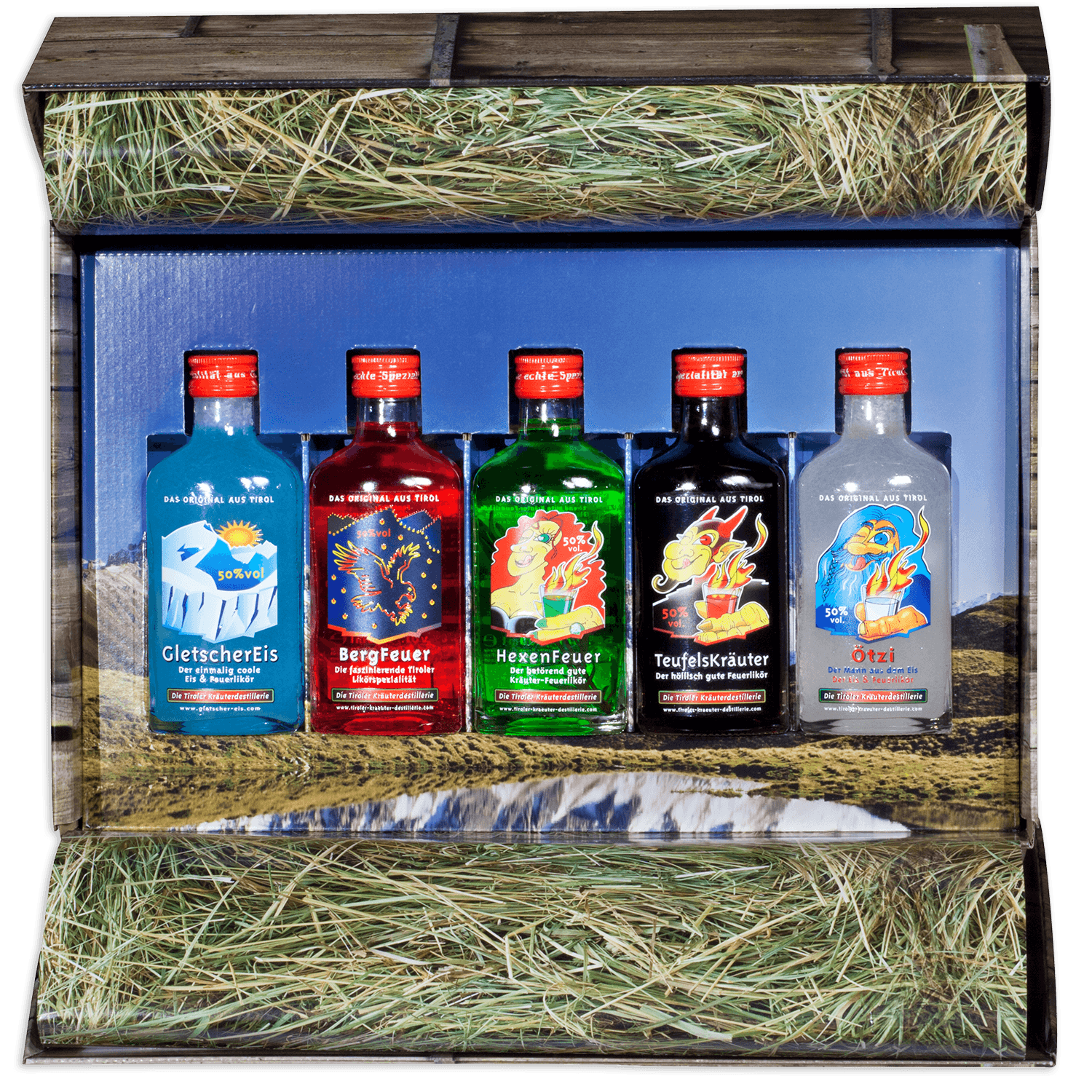 A really special gift for fireliqueur and Tyrol-fans: fiery, strong and hot! We packed 5 small bottles of the unique Tyrolean ice and fire-liqueurs in this special giftbox. Your friends will be delighted!
Ready for shipment immediately, for delivery to AT and GER at your place at the latest:11.12.23 to 15.12.23
Alcoholic strength:
50% Vol.
Fire Liqueur Box 5
This fire liqueur collection and tasting box in authentic Tyrolean design is the perfect companion for every fire liqueur fan! The box contains five different high-quality Tyrolean original fire liqueur specialties, carefully made from the best ingredients. For an absolute taste experience!
Contents:
1 bottle of GletscherEis - Glacier Ice & Fire Liqueur 0.20 lt 
1 bottle of Bergfeuer - Mountain Blaze Fire Liqueur 0.20 lt 
1 bottle of Teufelskraeuter - Devil's Herbs Fire Liqueur 0.20 lt
1 bottle of Hexenfeuer - Witch Fire Liqueur 0.20 lt.
1 bottle of Ötzi Fire Liqueur 0.20 lt.
Enjoyment tip from Tyrol
Tip for connoisseurs: The fire liqueurs are also ideal for flambéing!